Hey Ladies!  :cute:
Missed me?  :blush:
Yes, I'm still alive as you can see. Lots of things were going on…
Few days ago I took a  :pic: of all my new lipsticks but as good photographer as I am none of the pics came out good … so I need to do it again.
In the mean while I was playing with my eyeshadows (I haven't done it in a long long time) and I came up with this look. I like it a lot. Maybe it's not really summer look but anyway….  :naughty:
I actually don't remember exactly what I used, but it's really simple make up.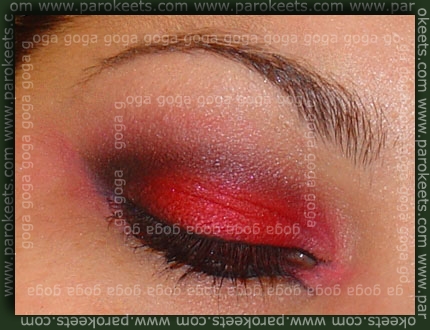 I promise I'll be better at doing blog posts.  :lips:
Take care…
This post is also available in SLO.