Stackable lipglosses! I've never seen them before (at least not with the doe foot applicators). When I saw these I just had to have them. They are so cute.
There are six shades stacked. Four out of six shades are super sheer. Some are sparkly and some not. One shade is a bit more opaque than the sheer ones and the red one is nice and opaque.
I also bought a regular sized red lipgloss (photo below: first from the left), which is also not very opaque.
The third one from the left swatched on my lips. There's only a flush of color on my lips. I applied it thinly.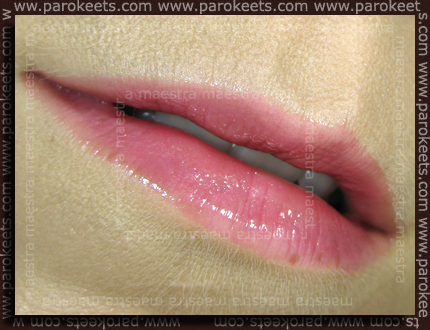 The lipglosses are nice. The smell is sweet (I think vanilla). They are not sticky, but also not long lasting. I don't regret buying them, just because they are so cute. The regular sized lipgloss was 0,95€ and the six stackable liglosses were 2,95€.
What do you think about stackable liglosses?
Lipglossi, ki se zlagajo drug na drugega! Kaj takega še nisem videla. Videla sem že senčila, ki se zlagajo druga na drugo, a ne še lipglossov z običajnimi aplikatorji na gobico. Ko sem jih zagledala, sem jih enostavno morala kupiti. Super luštni.
V paketu je šest lipglossov, ki se zložijo drug na drugega. Štirje odtenki od šestih so zelo prosojni. Nekateri so šimrasti, nekateri ne. En odtenek je malenkost bolj pigmentiran, kot so tisti čisto prosojni in ta rdeč je dobro pigmentiran in je skoraj popolnoma prekriven.
Prav tako sem kupila še en gloss normalne velikosti (spodaj čisto levi), ki pa je prav tako samo srednje prekriven.
In še ta tretji od leve proti desni na mojih ustnicah. Samo rahlo obarva ustnice. Nanesla sem ga na tanko.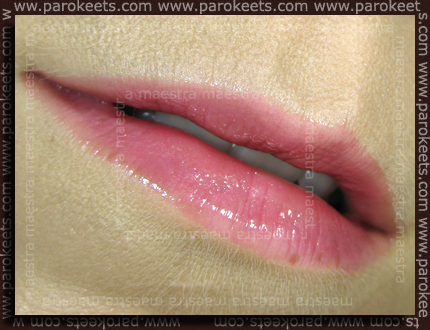 Lipglossi so mi luštni. Vonj je sladek (mislim, da je vanilija). Niso lepljivi, a tudi niso obstojni. Nakupa ne obžalujem. Gloss normalne velikosti je bil 0,95€, ti zložljivi glosski pa so bili 2,95€.
Kako se vam zdijo?