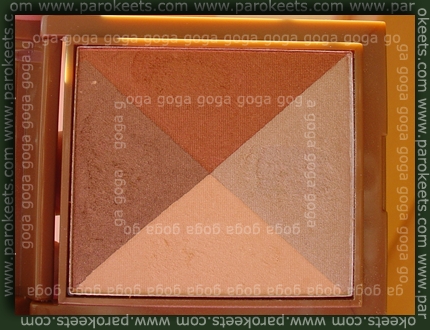 The palette contains of four warm shimmer colours, which can be nicely combined. You can use them as eye shadow or as bronzer and highlighter for your face.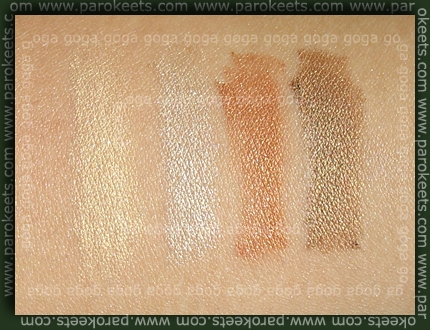 At the moment I'm very satisfied with this palette. I use the lightest colour as highlighter and the darkest as bronzer for my face.
This post is also available in SLO.