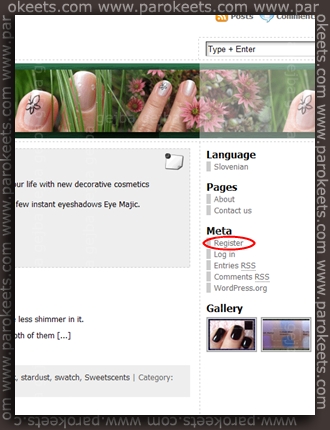 Where do you subscribe? Go to the Register button in Meta section and follow the instructions.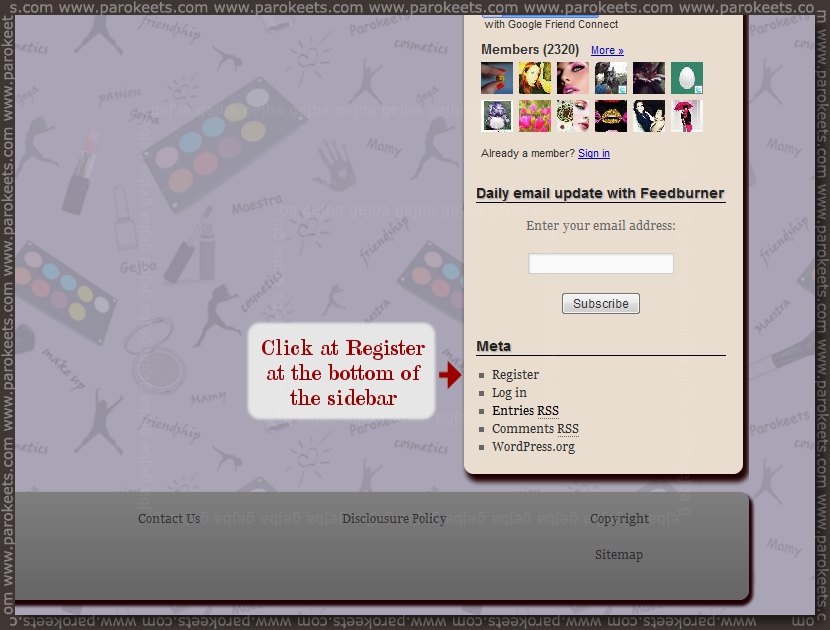 When Register page opens, you have 2 options. You can either fill the form (Username, e-mail, CAPTCHA) or you can sign in with one of your accounts (Google, Blogger, Facebook, Twitter, OpenID or Yahoo).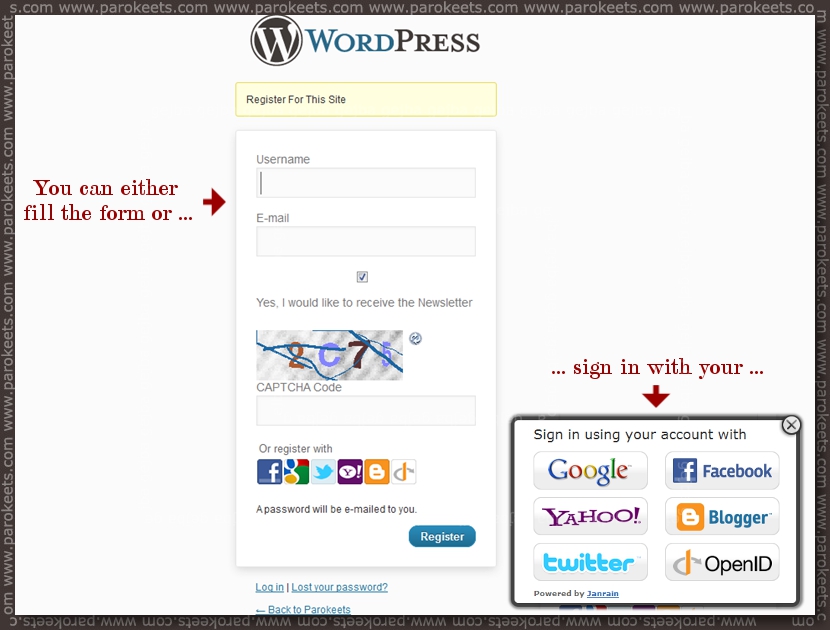 Second option is faster and does pretty much the same thing as first one.
Once you are logged in WordPress, you can see new menu line at the very top of the page. Click on your nickname to manage your data: change your site, email, newsletter subscription, add avatar, nick, change password, vote …