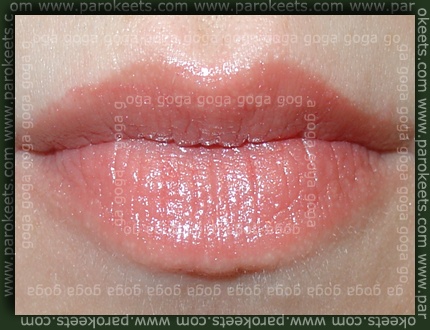 And second part of my lipsticks :D
Don Juan no. 66
Lipstick Serbian production – Kozmetika 'Mirjana'. I did not expect much from it, even for such a low price (approx. 1 EUR). It is just fine, lightly pigmented and it does not dry my lips. I will probably buy more in other colours.
The colour is bright lilac with frost finish. Just such as I wanted.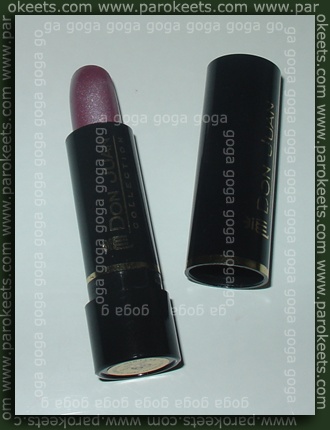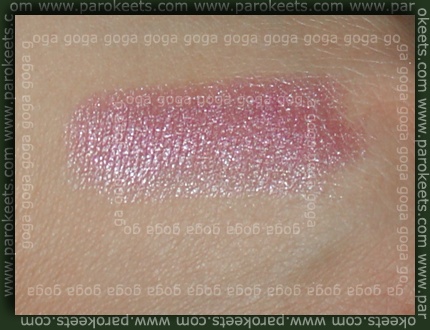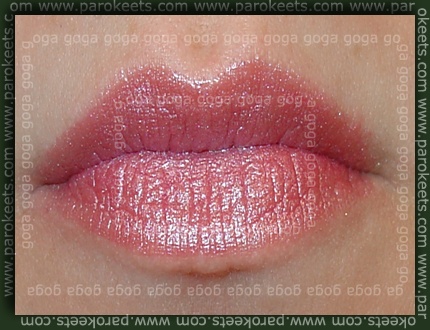 The last two are more glossy lipsticks. Lips are slightly stained and have nice wet look.
REVLON Shiny sheers – Afterglow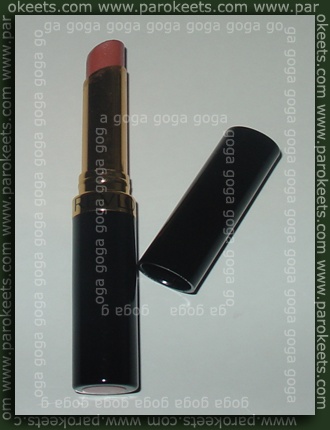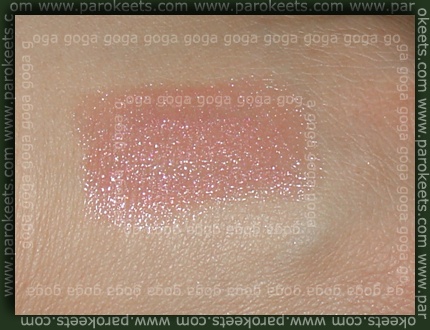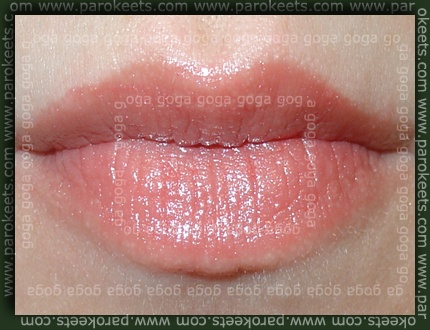 ARTDECO Glossy lip care – no. 42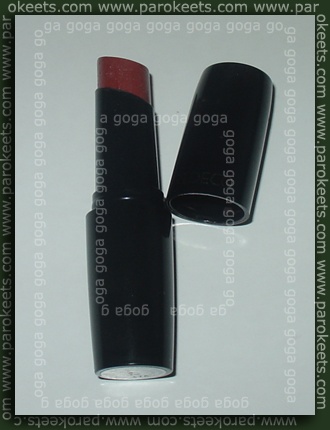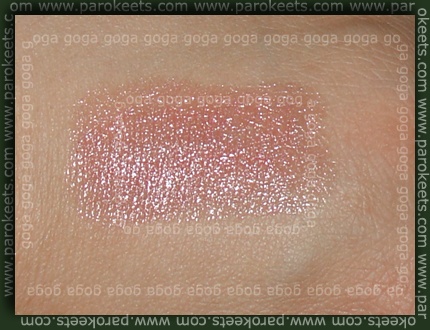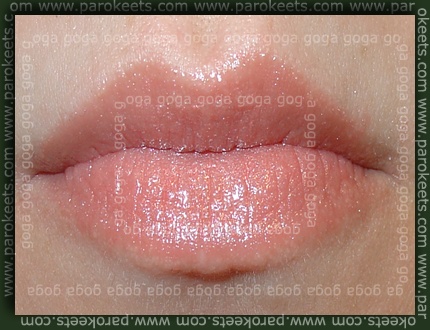 These two lipsticks replace my Labello. As you can see are not so well pigmented and you can use than any time, no matter what colour eye MU you have