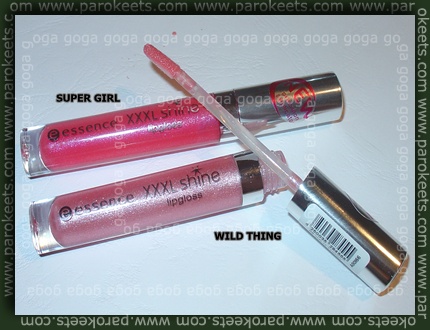 First my favorite lip gloss, a bit 'older', because they have changed the pacgage and renaime it. I do not know the name, because I've pulled off the label. From the new ones is quite similar – Rendez vous.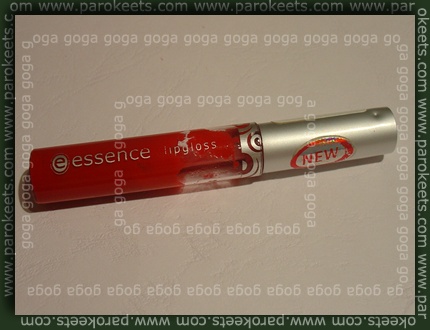 Gloss is perfect red colour. I've looking for something between red lipstick and gloss, that I wouldn't need to put first lipstick and than over clear gloss. This is all in one.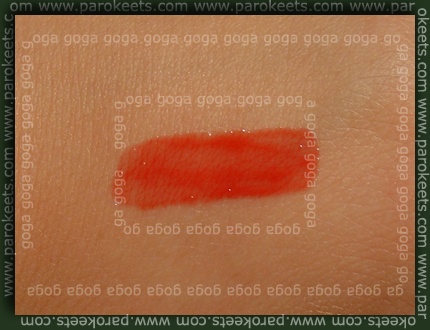 Next is XLL Shine gloss – Glamour to go
Also my favorite lip gloss. It is nude colour with a lot of shimmer. I like shimmer on my lips because it gives them nice wet look.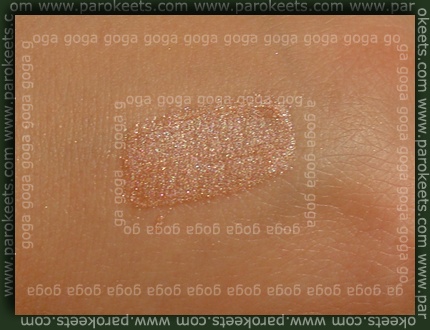 Last two are from XXXL Shine collection.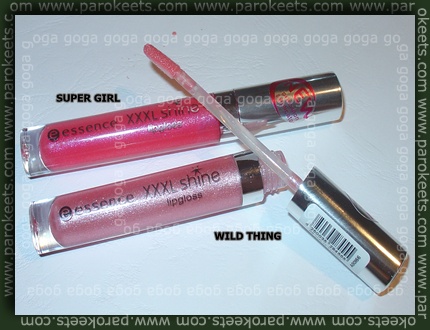 Super girl is more pinky colour with little shimmer. On lips is not that very pink but lightly pink and gives the lips big shine.
Wild thing is gentle pink colour with a lot of shimmer. Usually such gloss leaves shimmer all around face, but this one not. It stays on lips.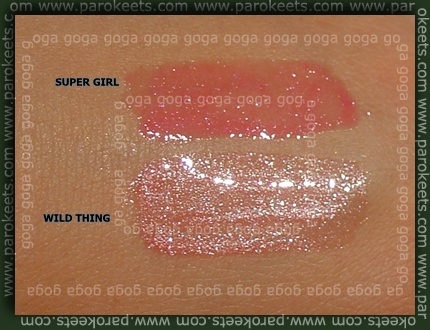 Those colours will be used manly in summer time
And at the end one my experiment.
In XXL Shine gloss – Timeless beauty (clear with silver shimmer) I added a little bit of Sweetscents mineral shadow – Magenta. I got very nice colour, the one I've been looking for a long time.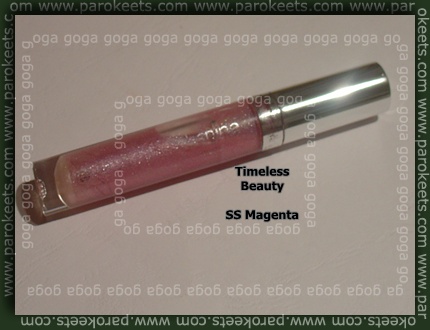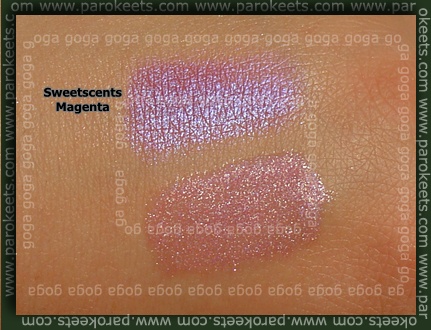 Do you mix your own lip glosses?