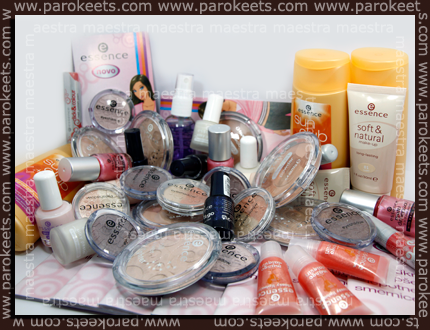 Thank you for all the comment on What's in the photos? post. Some of the comments were really funny and we loved each and every one.
You are really amazing! This time second comment won the prize! Bloo was the first one to give the full correct answer about what does photo collage represent. This is her answer from Slovenian part of the blog:
"gift packages, given by companies listed on the right side …"
Congratulation, bloo!
Bloo has earned package full of Essence products, contributed by Dominur company.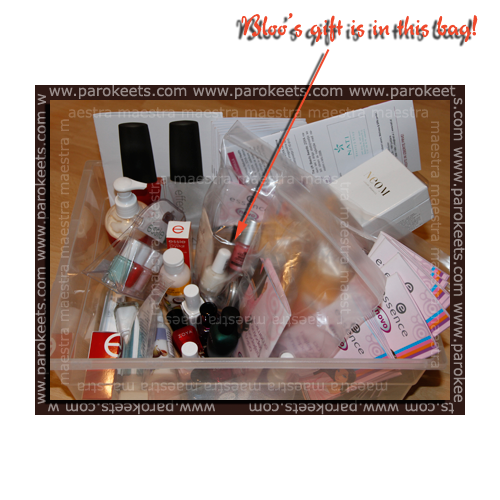 Here is the list of products:
All Over Highlighter – 01 Illuminate!

Compact Powder – 02 Bronzing Star

Soft & Natural make-up – 01 Ivory


Sun Club Summer Skin

Eyeshadows – Boogie Night, Summer Love, Dress To Impress

Glossy Lipbalm – Mango Daiquiri

Polishes: Multi Dimension – Superstar, Colour & Go – Rock Rebell, Silky Pastel – French White, Click & Colour – Chilli Red
This if the Essence pile Bloos gift came from. Other products are waiting for our next lucky winners.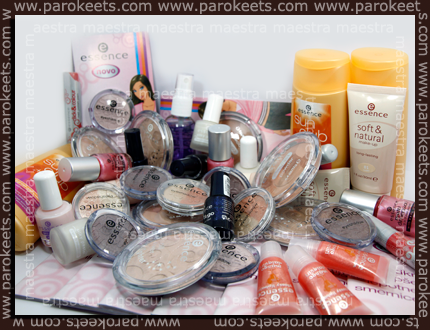 Are you wondering what else is on the photographs? Those are the products donated to our readers by following companies:
NATI Studio

Čarodejka

NailSpa
Sweetscents gifts are not on the pile since they're donating their gift certificates.
As you can see here is still lot of gifts to be won, so be prepared for the numerous games still to come. :D
We would like to than all the participants in this game. We hope you had as much fun as we did.
Big thanks also goes to the companies that contributed gifts. You're the greatest!

P.S. Bloo – please send us email to collect the prize.