The time has come for our first a little bit bigger and more demanding game as part of our birthday celebration giveaways.
For this game we ask you to send us a picture of your manicure or make up look, you would wear to Parokeets' birthday party
Maestra already showed you her manicure in B-day manicure post.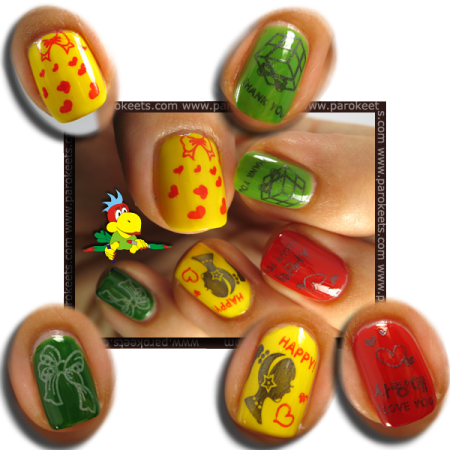 And so did Gejba.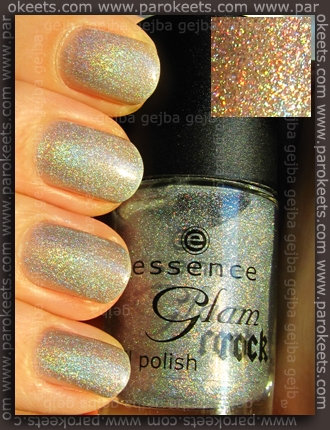 Now it's your turn. Be creative and send us photo of your manicure or make up look to join in the celebration.
All photos will be published on 01.02.2010. At the same time poll will be added. Our readers will then decide who are the lucky winners. Pool will be closed on 05.02.2010.
Two photos with majority of the votes will be getting first (most votes) and second prize. This game is sponsored by NATI Studio.
Are you wondering what is in the gift packages …

Zoya polishes: Yasmeen, Tart and Veruschka as well as glass nail file.
Zoya polish Roxy and glass nail file.
Here are a few rules, how to enter:
Subscribe to our blog in WordPress or with Google Friend Connect. You can read HERE about reasons for subscription.
Send us your photo of birthday themed manicure or make up look (it can be photo of whole face or just the part of it) by 23:59, 31.01.2010 GMT+1.
Photo size must be 300 x 400 or 400 x 300 pixels. If you don't know how to resize to exact number, HERE are the instructions.
Photos must have evident authorship, so your signature (your user name) should look something like THIS.
Send your photo to our email address blogparokeets.com.
If you have your own blog, forum, site (non commercial only) and would like to have a link included with your photo, please specify so in your email.
Photos may not contain any URL addressees, only your nickname is allowed.
All photos will be framed with Parokeets frame ("watermarked").
Every contestant must post a link to the contest somewhere on the Internet (beauty blog/forum/site) and include a link to it in the email along with your entry.
We can hardly wait to see what will you come up with.