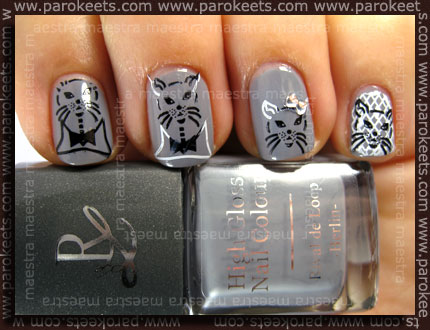 In Slovenia we're going to have our version of Halloween in following days.
The time when the cold winter gives way to kinder spring has long been a good reason for numerous celebrations in Slovenia. Pust – or Carnival has most joyfully illustrated the beginning of a new cycle of nature and farming. But the Carnival did not only mean an always welcome period of unbridled rejoicing, but in its original forms was based on a kind of pagan magical element which people used when trying to influence nature.

The carnival celebration is linked with masking and with numerous accompanying customs and habits which turn the social order upside down for a period of time; therefore it is said that in the time of the carnival »the world is turned upside down«. The carnival celebration was formerly connected mostly with traditional village customs, but at present it most frequently takes the form of city carnival processions and masquerades.
In honor of our Pust, we would love to see photos of your carnival manicures or make-ups.
This time Mamy and Maestra prepared inspiring manicures: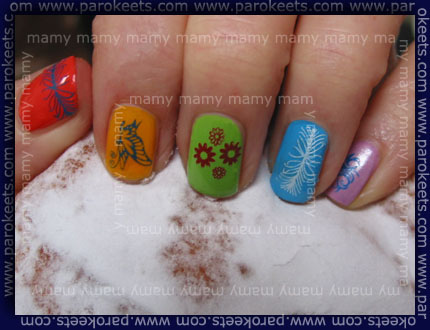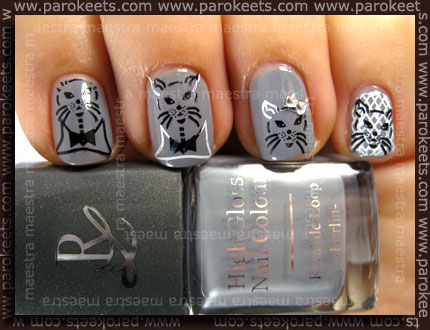 Three photos with majority of the votes will be rewarded.
1. prize: 25$ gift certificate for Sweetscents on-line store + free First class shipping;

2. prize: Essence gift package by Dominur company: All Over Highlighter – 01 Illuminate!, Compact Powder – 02 Bronzing Star, Soft & Natural make-up – 01 Ivory, Sun Club Summer Skin, Eyeshadows – Boogie Night, Summer Love, Dress To Impress, Glossy Lipbalm – Mango Daiquiri.
Nail polishes: Multi Dimension – Superstar, Colour & Go – Rock Rebell, Silky Pastel – French White, Click & Colour – Chilli Red.

3. prize: CND Lotion Apple&Cinamon 245ml, gift from NailSpa.
Here are a few rules, how to enter:
Subscribe to our blog in WordPress or with Google Friend Connect. You can read more about reasons for subscription.
Send us your photo of Carnival themed manicure or make up look (it can be photo of whole face or just the part of it) or both if you can squeeze them on the same photo by 23:59, 19.02.2010 GMT+1.
Photo size must be 300 x 400 or 400 x 300 pixels. If you don't know how to resize to exact number, here are the instructions.

Photos must have evident authorship, so your signature (your user name) should look something like

THIS

at least on one photo.

Send your photo to our email address blogparokeets.com.
If you have your own blog, forum, site (non commercial only) and would like to have a link included with your photo, please specify so in your email.
Photos may not contain any URL addressees, only your nickname is allowed.
All photos will be framed with Parokeets frame ("watermarked").
Every contestant must post a link to the contest somewhere on the Internet (beauty blog/forum/site) and include a link to it in the email along with your entry.
P.S. You still have time to enter our Valentine's day contest.