That we already have have 38 followers on Twitter.
We prepared special surprise for number 33 (we randomly chose which number will win on Twitter, Facebook, Google Friend Connect …).
Congratulation, lacquerized!!!
Your prize is Zoya Cyma nail polish and glass nail file. Thanks to this games sponsor NATI Studio.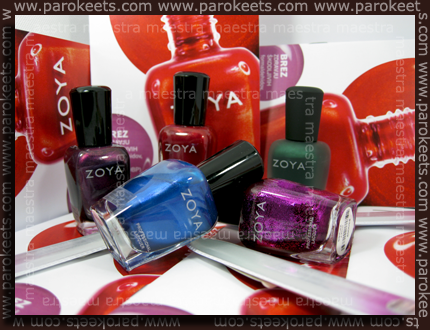 Lacquerized, please, send us your contact information on our email: blog(at)parokeets(dot)com