Our Valentine's Day contest has ended. Thank you all for participating – authors of wonderful photos and readers who voted for them.
Big thanks goes also to Internet store Čarodejka for contributing prizes for our Valentine's Day contest.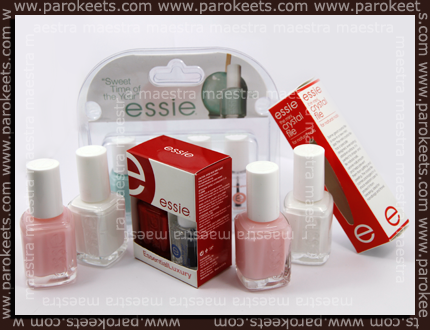 1. prize: Essie Luxury set (Jag-u-are and Good To Go 5 ml) + mini file + Blanc polish + Mademoiselle polish goes this time to Honeybear, who got 182 votes for her romantic red and white manicure.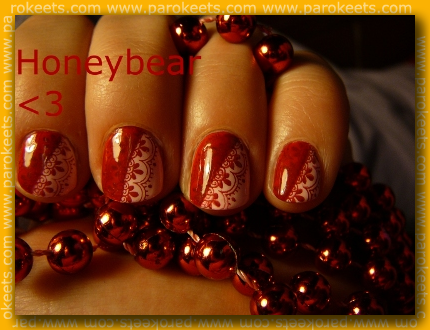 2. prize: Essie Blanc and Mademoiselle polish will be on its way to Camy who got 176 votes.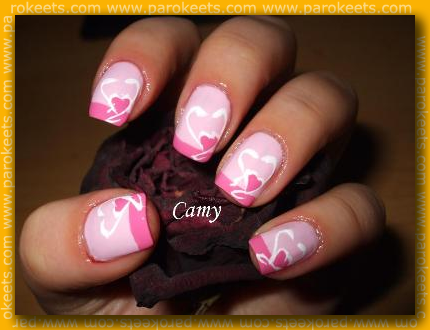 This time we didn't know till the end who is going away with first prize. It was very exiting.
Congratulation girls!
Please send us your address at blog

parokeets.com.
We'll try our best to publish the Carnival photos as soon as possible. Maybe even today. We would like to invite all our readers to vote for those masterpieces as well. They are really something else!
EDIT: We'd also like to let you know, that we now have our Facebook page. Feel free to visit us on Facebook and become a Fan.