In our CND: Colour – Raisin In The Sun + Effect – Copper Shimmer post we invited you to participate in game in which you had to guess which two CND effect Gejba bought.
First one to correctly guess was (Slovenian part of the blog)…
Tassa

February 27th, 2010 at 18:38

I have no idea, so I'll just try to guess => Sapphire Sparkle and Scarlet Shimmer
Congratulation, Tassa! CND: Mango&Coconut 59,2ml and Black Currant&Fig 59ml losjon + Cuticle Eraser,donated by NailSpa, are yours.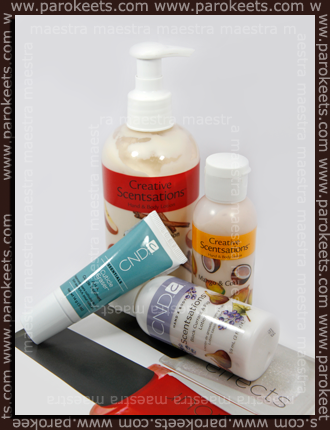 Please contact us at blog

parokeets.com.