Thanks to our Mamy  I got  from Pastel Delight TE 2 lipsticks Pastel Pink and Pastel Lilac.
They are both in my favorite colours.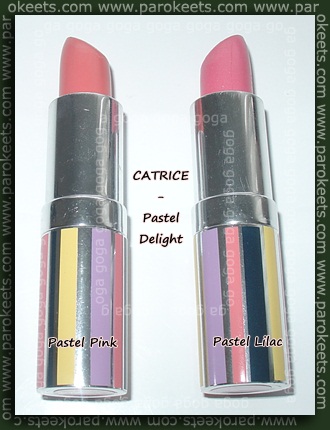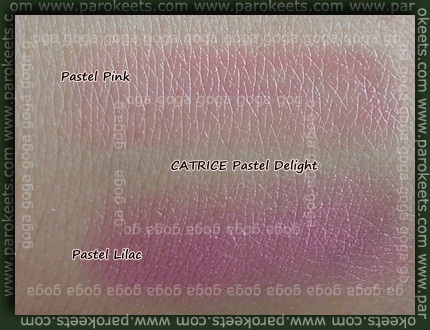 At the moment Catrice cosmetics are not available in our country, but you can buy it at out neighbours in Austria or Croatia. Price per lipstick is 3€.
Since those 2 lipsticks are from TE you can maybe find them in more hidden cosmetic stores
And at the end swatches of all lipsticks of my last two posts MAC Viva Glam – Lady Gaga and Colours of my lips – part 3: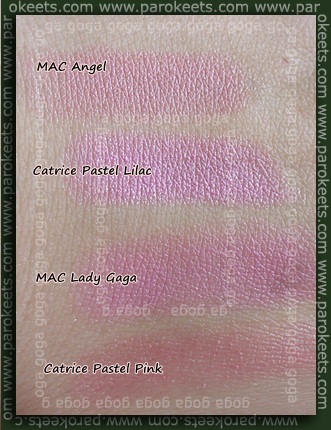 I thought I could say that I have found dupe for MAC lipsticks but I was wrong. They are all different shades and for me must have
And there are still some lipsticks on my wish list…