We added new plugin on our blog – CommentLuv.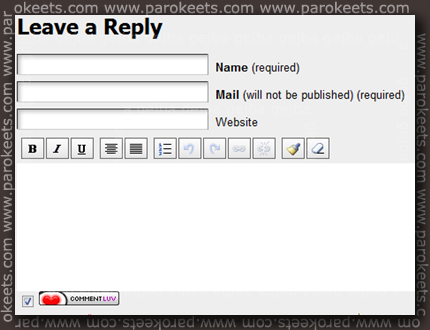 What does it do? If you check the box of CommentLuv option and you have added URL of your site when you registered to our blog, link of your last post will be added to your comment. You can check if your URL is added if you follow these links: Site Admin – Profile – Website.
In case your already registered on CommentLuv page, you'll be able to choose from one of the last ten posts.
If you comment with comment form at the bottom of each post, you have to enter your URL (example https://www.parokeets.com/) in the Website box.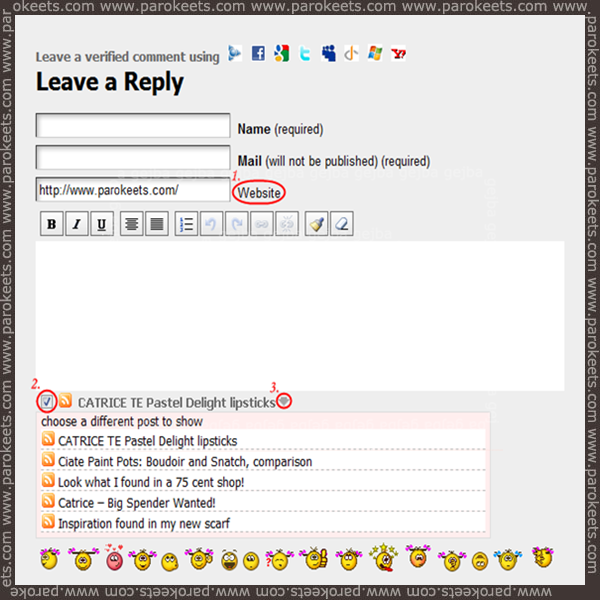 How do you like our new plugin?