Beautiful lavender lipstick.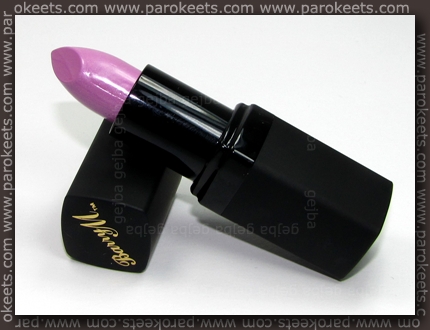 I was looking for this kind colour of lipstick for a long time. MAC also has one called Lavender whip which was on my wish list but I couldn't get it. So I read on beauty forums that dupe for that MAC lipstick is Barry M lip paint Palest lavender. It is also very popular shade so I had to have it.
And also it is 3 times cheaper than MAC one – so  for that.
Two swatches on hand: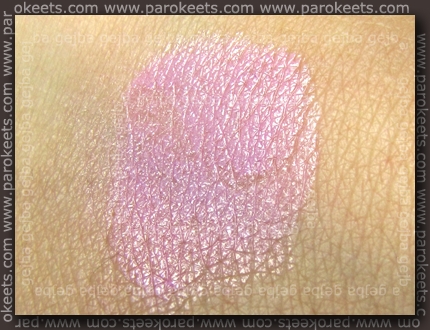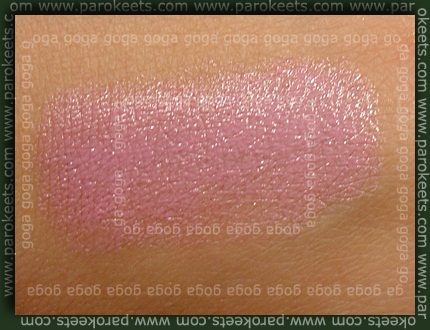 It's very pigmented, goes on very easily because of its creamy texture and it doesn't dry my lips.
Thanks to gejba for her 2 pics
And for the end my lips: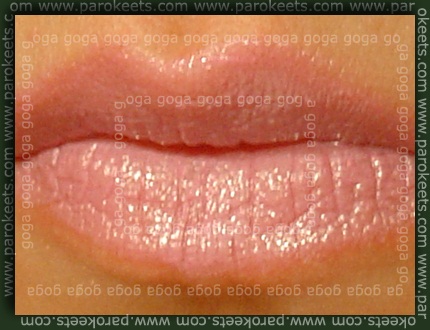 So far I like lip paint very much and I will definitely buy more.
Do you maybe have one of Barry M lip paints in your make up collection?