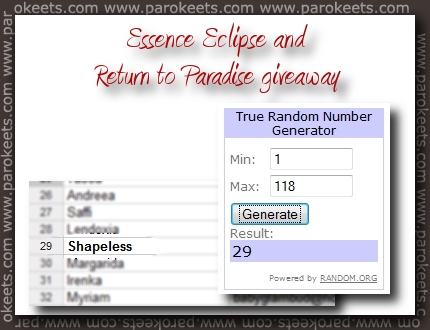 The winner of our Essence Eclipse and Return To Paradise giveaway is chosen.
Drums please … :D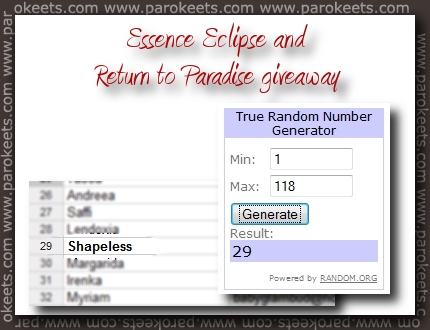 Computer program randomly picked out one number and winner is 29th entry made by … Shapeless.
Congratulation!
Email is already waiting in your Inbox. Don't forget you have 48 hour to reply.
Thank you all for participating in Essence giveaway.
You still have a chance to enter our Summer is here! giveaway.