Ebony shimmer – nice brown taupe colour. It's suitable for everyday use and I like it a lot.
Firefly – more bronze colour. I use this one very rarely. Do you have any idea with what colours should I combine it?  What should I put all over the lid and what should I put in crease?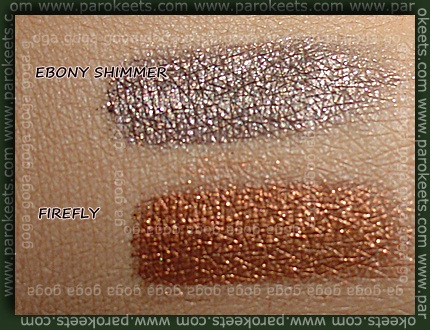 Forest matte – dark grey matte colour (which I don't like). I kinda don't know how to use them. This one would be probably good for liner only. Do you maybe have any other suggestions?
Onyx & Diamons – nice dark colour with silver shimmer. It has more shimmer than other eyeshadows so you might end up with shimmer all over your face.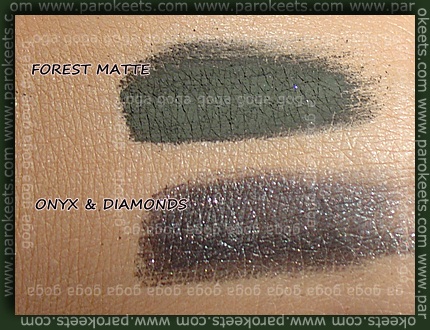 All swatches are made over ArtDeco eye shadow base (ESB).
I like Ebony shimmer the most from this group. Maybe it says shimmer, but it is very easy to use and you don't get shimmer all over your face. Sometimes I just wear it all over lid by itself and that's it