2nd round of Sweetscents eyeshadows…
White gold: for me nothing special, very light colour and just a touch of gold. Probably it would go very nicely with some dark colour (I tried it with Midnight Blue and it came out very pretty) or you can use it also as a highlighter.
Yellow shimmer: another summer colour and I love it. Make up looks great with combination of this colour and green, blue and also Coral.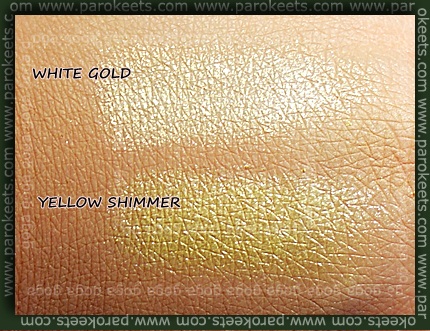 Cloud blue: silver blue colour. When I swatched it on my hand it came out more silver than blue. I haven't tried yet, but I would use it just in inner corner or as a base and put over a darker colour.
Midnight blue: dark blue colour with silver small shimmer. Very easy to apply.
Confederate blue: my favorite of all e/s in this post. I got a sample and I almost used it all. I apply it all over lid or use it in crease. It goes nice with Yellow shimmer.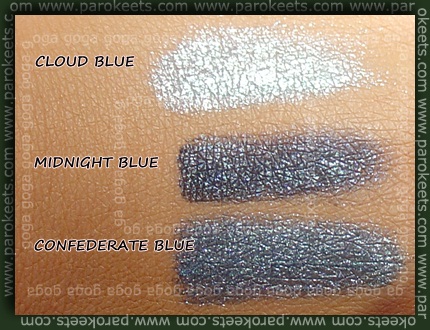 Also all very nice colours, nice to blend and apply.
I applied eyeshadows over ArtDeco ESB.
Which one is your favorite?