Some swatches of my favorite e/s. They are all swatched over ArtDeco eye shadow base (btw. also my favorite at the moment).First green and blues: Majestic Green, Mermaid and Peridot.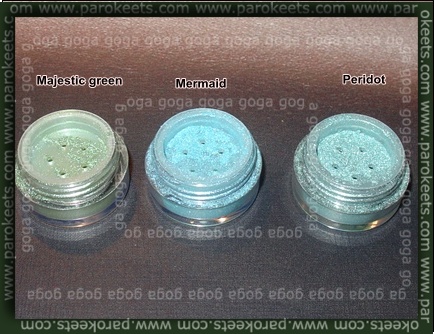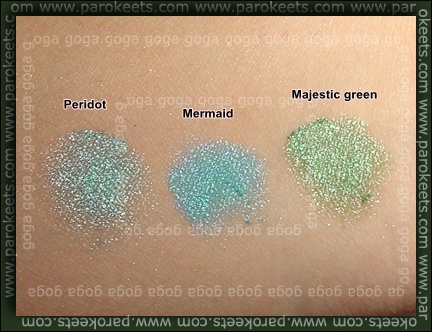 Second part: Tropical Sunrise, Cornflower and Crescent Moon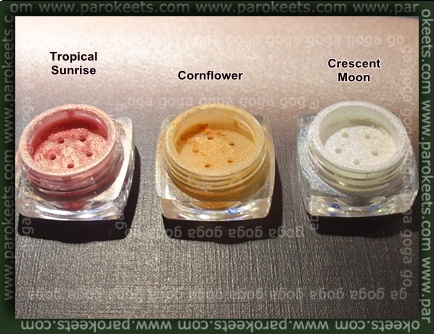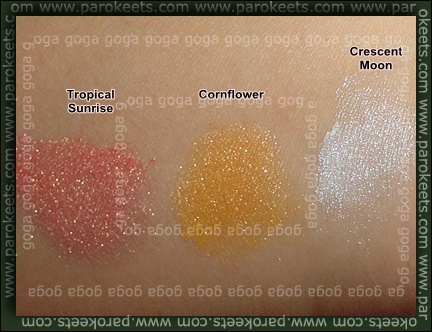 Witch one is your favorite?
This post is also available in SLO.