We would like to thank all of you who took time and completed our survey.
First we will take some time to careful read all your answers. After we sort everything through, we will write a series of short posts answering about your questions or just to update you about improvements you requested.
As promised – one of you is getting a small prize. This time computer chose number 56 – Inaholeinthegroundtherelivedahobbit. Congratulation! Please send us your address and secret password in next 48 hours on our email (blog

parokeets.com) if you wish to claim the prize.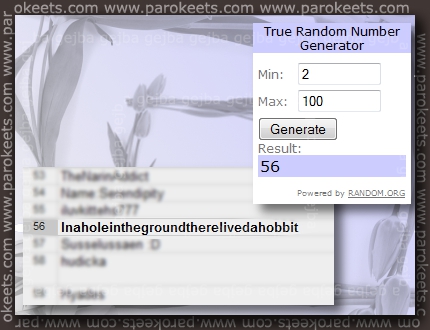 Once again – thank you all for your time and cooperation.