Dear lovely ladies (and gentlemen – if there is any that reads our blog )!
Here's another my post. As usually about lip stuff.
Now is turn for my 2 lip glosses from Dior Addict. I got both of them in a swatch, because they're a bit too expensive for my budget.
They aren't so pigmented. At least not as I expected they would be, but anyway they look nice and shiny on lips, lightly pigmented and not sticky – which is very important.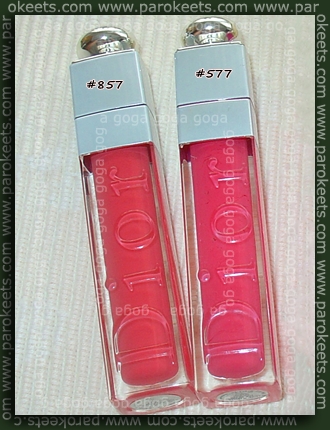 I like them both, but lately I'm more into lipsticks, so they're waiting/lying in my cosmetic bag.
Here are the swatches.
#857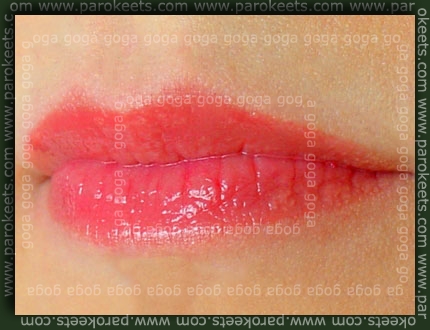 #577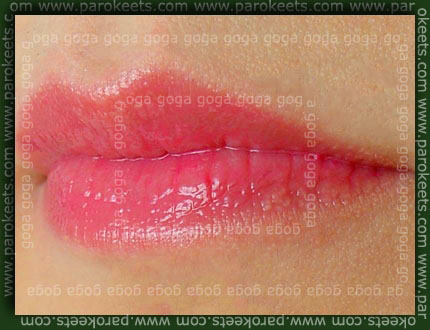 Do you prefer lipsticks or lip glosses?