Last three lipsticks from my haul are MAC ones: Fafi – Strawbaby, Violetta and Saint Germain.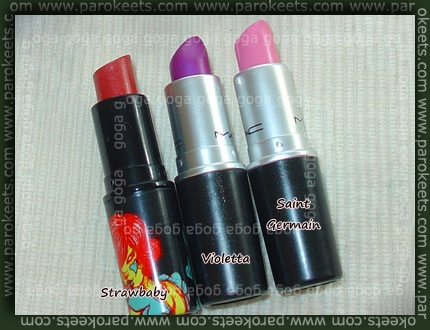 Strawbaby is one from Fafi LE. It's interesting because it has blue and green shimmer.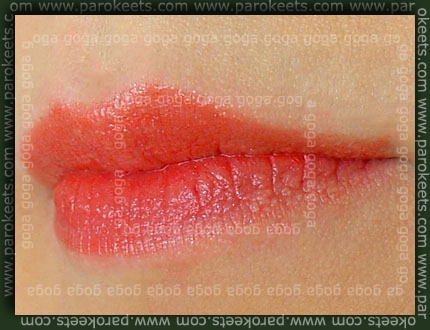 Saint Germain pink and very pigmented lipstick. It needs to be blended with brush (why?.. you can see it on pic below :D ).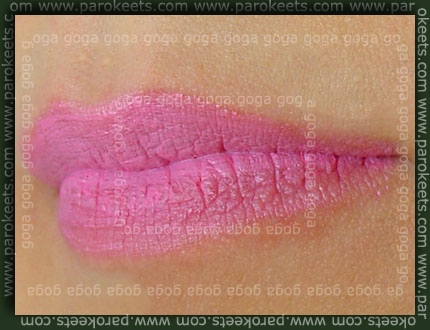 My favorite from this bunch is Violetta. You can check that one in my previous post – here.
Do you have any ideas or suggestions which lip brush should I buy and where?