One quick photo of all goodies: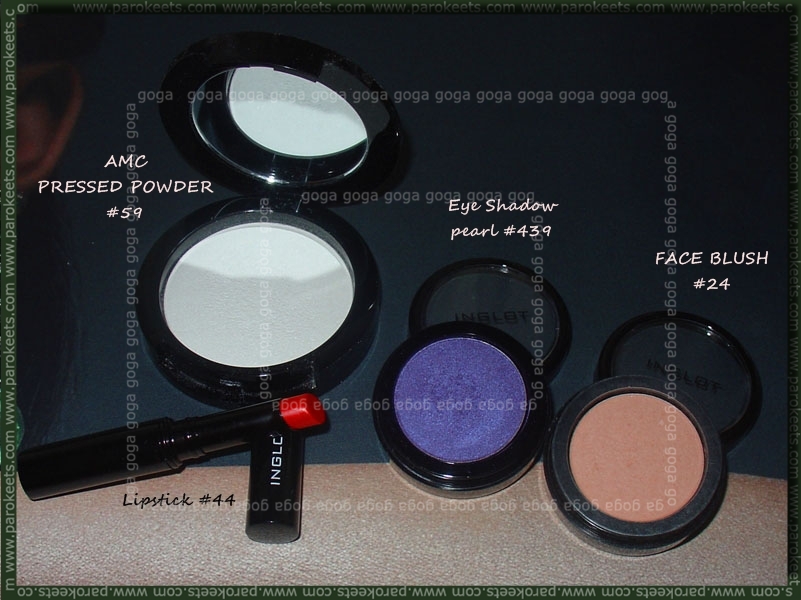 And swacthes (again click on photo to see it in full size):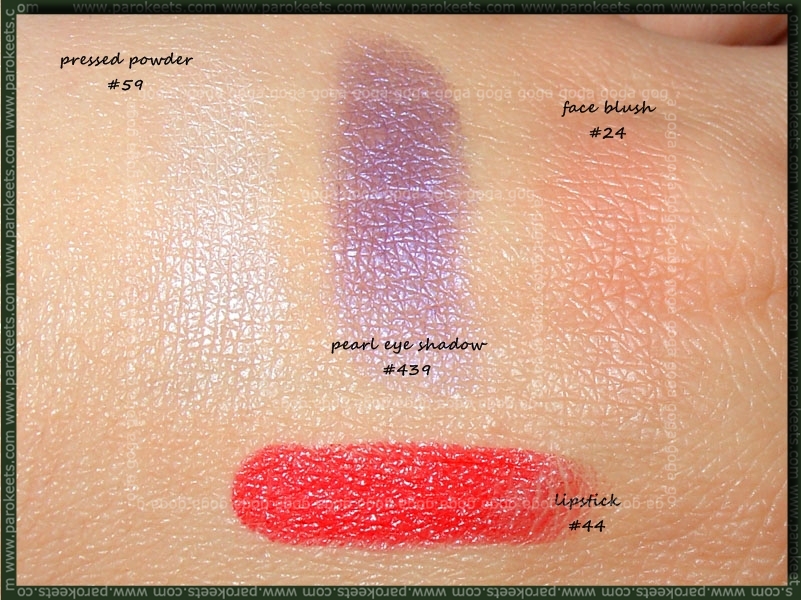 Powder is really good. On me it is not so shimmery (maybe only top layer looks shimmey, but after few usage it is ok). Eye shadow was must have for me (lately I'm in love with lilac-violet-magenta colours) so that's why I bought full size. Blush is more pigmented (my hand is a bit tanned) and I use it for countouring.
Lipstick is one of my favorite and I made one more swatch for another post (coming up in few days).
Hope you liked it. Have a nice day.