I can't help myself, lately I bought a bunch of lip stuff (not all at once but during the period of few months). And of course again MAC. I admit I love their lipsticks.
I'm probably boring you with colours, but believe me, they are pretty different in real life.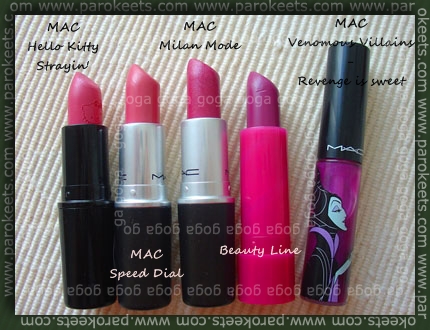 All swatches were made on my lips. So here they are:
MAC Hello Kitty LE – Strayin' (wait to see cute package at the end of post ).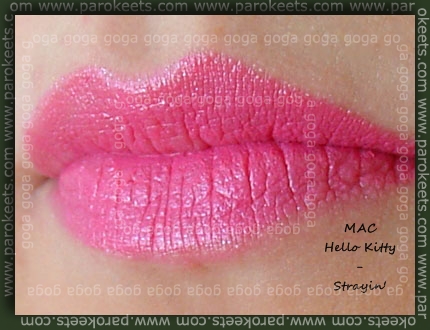 MAC – Speed Dial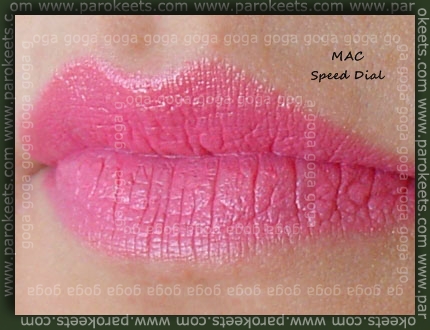 MAC – Milan Mode (in real life is a little bit darker shade)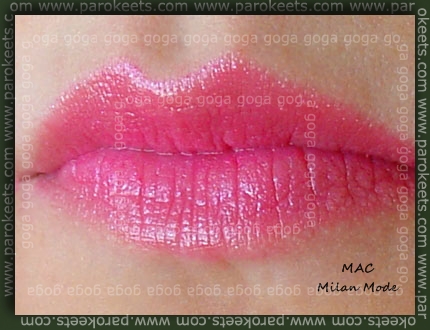 Last lipstick I bought in Kik for really low price – 1€. It is solid lipstick, very pigmented, easy to apply. Packaging is nothing special, but as I said, it was waaay cheap, so packaging can be easily forgiven.
There's no name or number on it.
BeautyLine Deluxe lipstick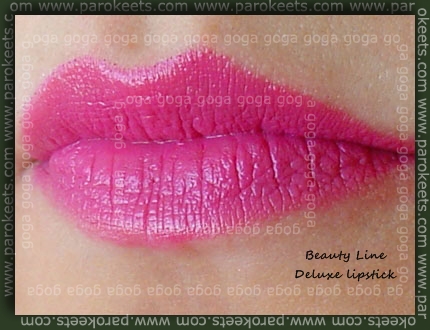 At for last here is MAC lipglass from Venomous Villains collection in Revenge is sweet. I thought that it is darker on lips but anyway I like it. It would probably look better over lipstick mentioned above.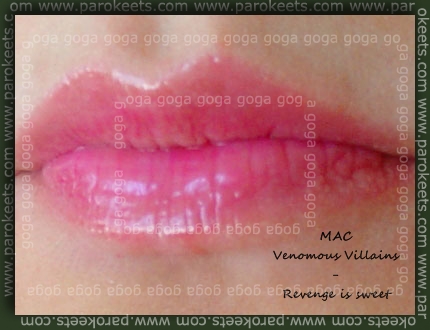 And the best part … I know I'm package sucker, they are both sooo cute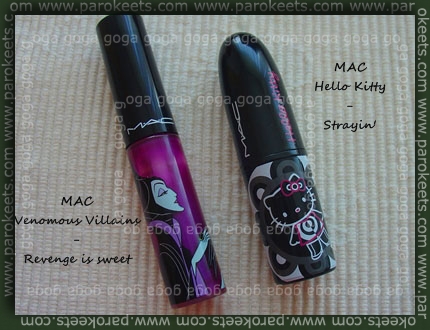 Do you like my new goodies?