It's me again! I bet you haven't seen my make up (FOTD) for a long time, right? 
I liked this one irl much more, but my photographic skills are like zero…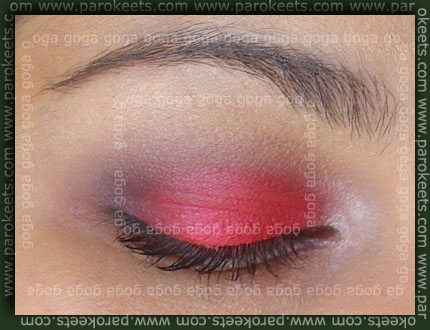 I had to trim (with PS of course) my upper-eye bush, because I had no time to visit my beautician  Yeah shame on me… 
So I used Barry M Dazzle Dust in Red for all over the lid, than above that red I used Inglot's matte pink e/s no. 362 and in crease black e/s no. AMC 63, both from my new palette and for inner corner and under eyebrows MAC Nylon.
Other are my usual stuff: CoverGirl mascara, Artdeco black e/l
And spam of pictures, I was really in the mood.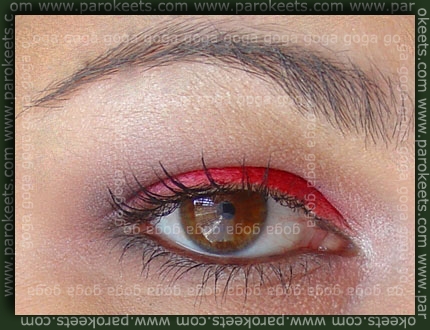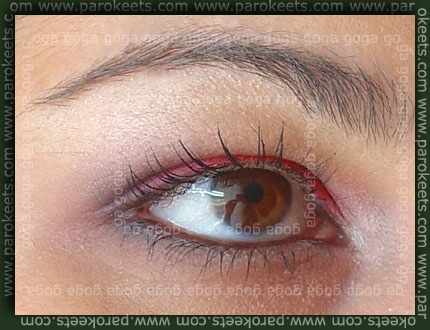 I hate my eye lids… As you can see they cover my make up pretty much… When I'll grow up and have a lot of money I'll have a plastic surgery to fix this (joke  )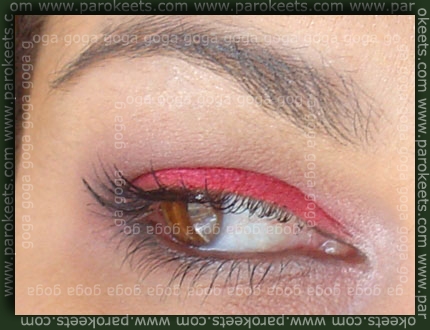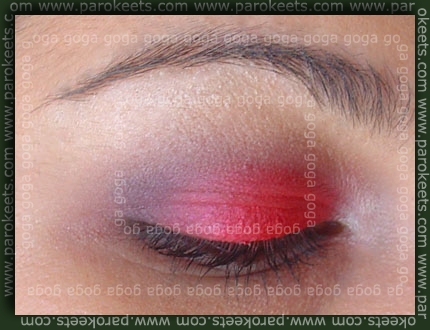 That's it.
I think is abut time for me to show you what lip stuff I got/bought …