As you probably already know GFC is slowly retiring. They stopped to support GFC newsletter some time ago, so we had to switch to another newsletter service. We opted for one of WordPress plugins as it seems that is the surest way our newsletters will actually reach you.
For those who are wondering what are newsletters like … Every once in a while we send email to those subscribed to mailing list with updates what is happening, sneak previous of what kind of giveaway/review is coming up …
GO HERE TO SUBSCRIBE: https://www.parokeets.com/en/newsletter/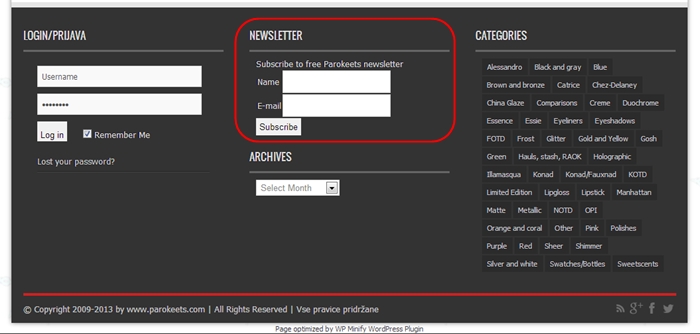 Each mail comes with link to unsubscribe from our mailing list. If you wish to stop receiving our emails please us it instead of sending email to Spam/Trash …
In case you come across any kind of problem, you can contact us at blog

parokeets.com
This post is also available in SLO.