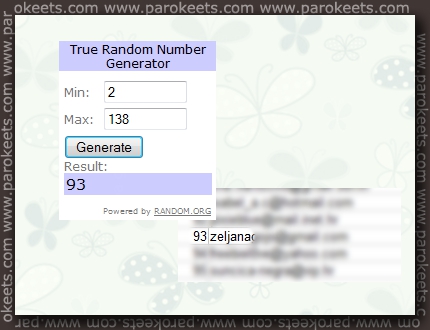 Today we have 2 giveaway winners to announce.
First one is getting Essence nail polishes from new assortment change.
For this giveaway we used our new giveaway application. Well, the first part that is already finished. Second part will house your additional entries. How do you like it so far?
And the winner is …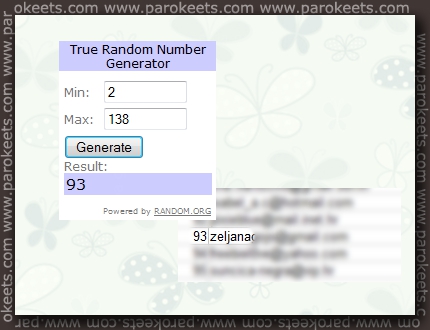 In the previous giveaway we started with mandatory comments for all who enter our giveaways. And as we already said, we'll be very strict about it. Only those who commented have valid entries. We mentioned the fact in application itself, in the post, post with additional rules, on Facebook, in newsletter … but still many of you did not leave a comment.
Our first winner from survey giveaway did not contact us, so we had to chose another one.
This time lucky number was 19 and name hiding behind it is … ANGEL. Please send us email with password and your address to blog(at)parokeets.com in the next 48 hours.
Congratulations to both winners!
Thank you all for participating in our giveaways.