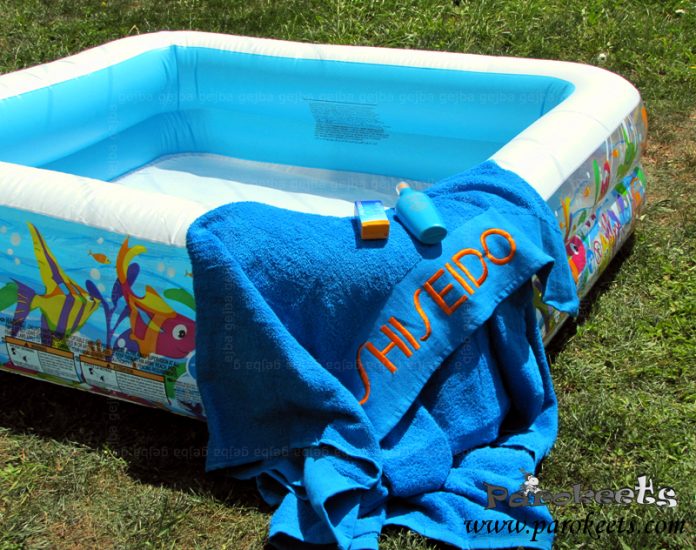 I'm copying Slovenian post in English part too as I know lots of Slovenian ladies prefer reading this part of the blog.
[divider]
Tokrat izziv organiziramo na naši Facebook strani in sicer v sodelovanju s Shiseido Slovenija. Tematika je letnemu času primerna – sonce in sproščanje/zabava/dogodivščine. Nagrada pa lepa in tematiki primerna: ogromna in mehka brisača, SPF 15 oil-freee spray + SPF 30 testerček.
Tematika je res široko zastavljena, tako da pride vse v poštev. Lahko je to vaša pedikura/manikura na morju, igre na plaži, sproščanje na vrtu … Če pa vključite še kakšen Shiseido izdelek, potem pa mogoče ravno na vas čaka še ena zelo lepa nagrada.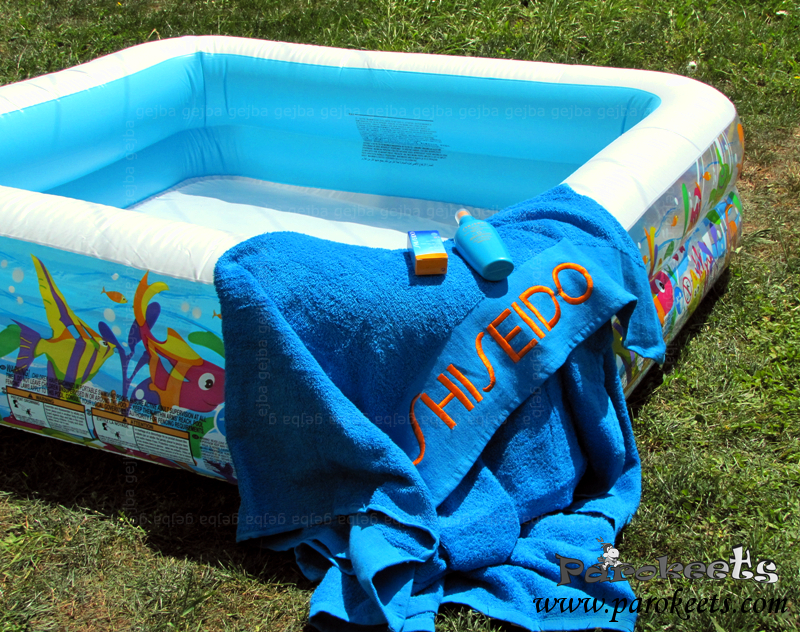 Sonce je končno posijalo tudi v Ljubljani, tako da sem vašo nagrado končno lahko fotografirala v duhu igre … na hčerkinem bazenčku preden je veselo poškropila vse navzoče in se na ves glas smejala ob tem. Brez skrbi, nagrada je takrat že bila na varnem pred mojo razbojnico. :D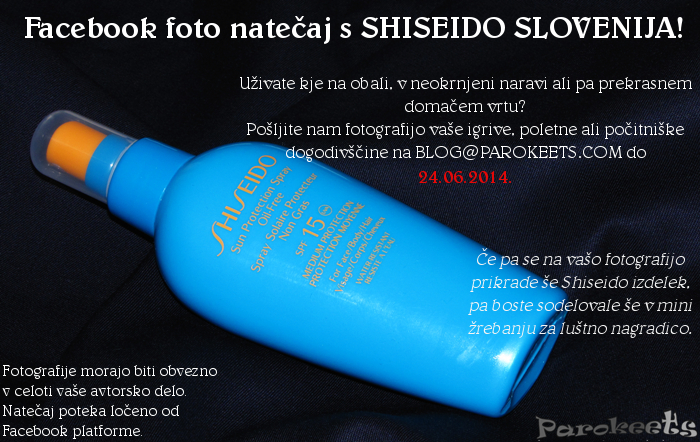 Tokrat je pogoj samo eden – da je fotografija vaše avtorsko delo.
Vsake fotografije bomo zelo veseli, zraven pa seveda navedli/označili avtorja oz. če bo sodelovala tudi katera izmed kolegic iz blogerskih voda, potem tudi link do bloga.