Spet jaz! Sem prepričana, da že dolgo niste videle mojega mejkapa? 
V živo je izgledal veliko boljše, sploh pa, ker nisem profi fotografinja, so slike kakršne so …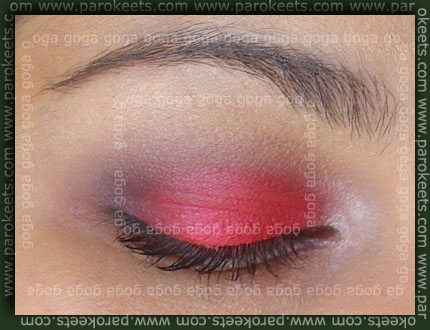 V PhotoShopu sem morala oblikovati grmičevje, seveda neuspešno, ker nisem imela časa iti k moji kozmetičarki… sramota! 
Drugače sem pa uporabila Barry M Dazzle Dust senčko v odtenku Red čez celo veko, čez sem nanesla malo mat roza senčko št. 362 in v zunanjem kotičku črno senčko št. AMC 63, obe iz nove Inglot palete, v notranjem kotičku in pod obrvmi pa sem uporabila MAC senčko Nylon.
Ostalo pa kot ponavadi: Cover Girl maskaro in Artdeco črn eyeliner.
Ker sem bila ravno v formi za  je tukaj še nekaj slikic: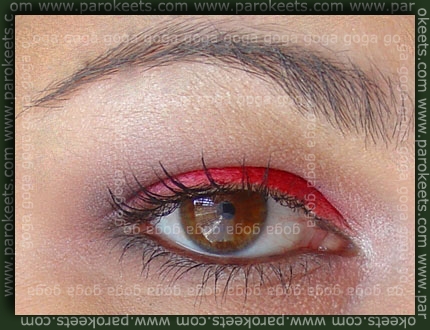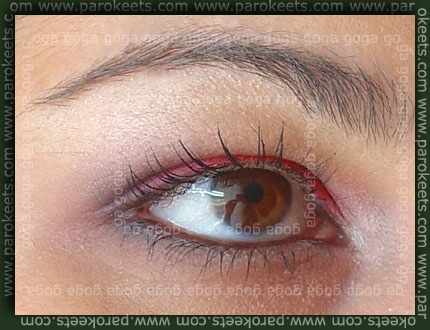 Kot vidite mi veka prekrije celoten make up. Zato bom, ko bom velika in ko bom imela veliko denarja, šla k plastičnem kirurgu, da mi to popravi (amm.. hec  )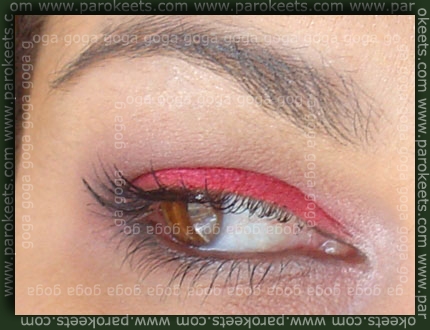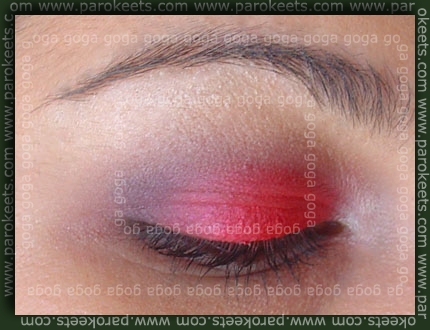 To bi bilo to…
Boljše, da se vržem v moje nove šminke in jih poslikam, a ne?