Finally it's out. I already wrote about the new Essence collection 50's Fever. Today I only have one nail polish for you and a quick review for the blush brush.
Rockabilly is dark cream burgundy shade, which applied flawless. I needed only two coats to get the color of the bottle. It's an "almost black" shade. In really good lightning you can see some brown and red tint in it.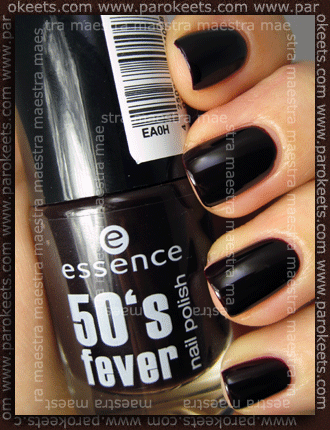 I was really glad to get the new blush brush from the collection.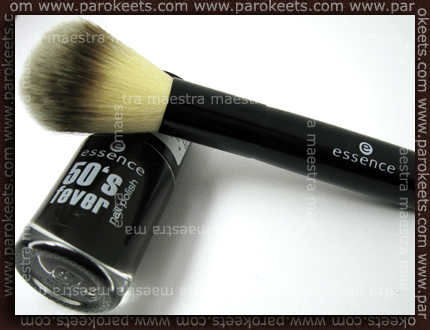 It is a small brush, measuring cca. 12cm in length. The bristles are really soft. When I washed it, it didn't shade a bit. I hadn't had a chance to test it thoroughly, but at first glance it seems it is a really good brush. Especially at the price of 2,45€. Another close shot…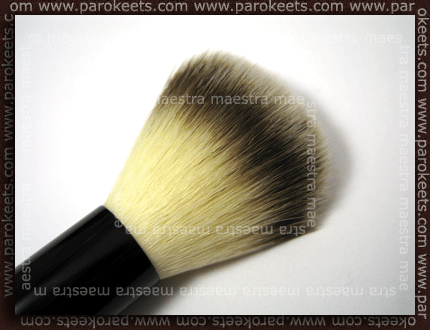 I hope I'll have the time tomorrow to tell you about Love Me Tender, Be-Pop-A-Lula polishes and Love Me Tender blush from the 50's Fever collection.