Which wouldn't be interesting at all, if not the source … my boyfriend got it at NT conference (for computer experts). You wondering what did I get? Maybelline Watershine lipstick.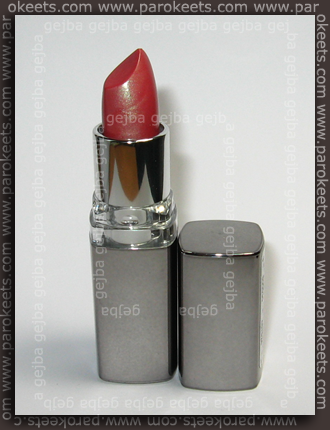 I got Ruby Pearl (510A) shade. This pinkish shade is almost invisible on my lips. It gives them glossy look thou.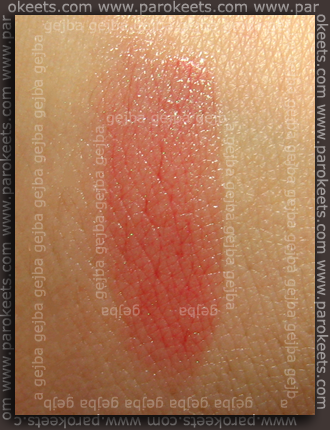 I had to heavily layer lipstick to get the color you see in the swatches. If anything, this lipstick looks like gloss in solid form.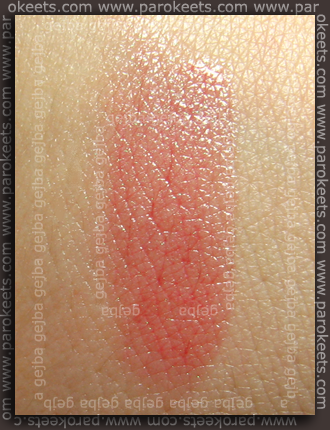 Greenish shimmer is very fine and noticeable only if you put on couple of layers.
I usually use this lipstick as a lip balm. It's moisturizing but vanishes quickly. Smell is hardly there … good thing too, since it's not very pleasant.
Lipstick was not only thing I got. This green cap was among received items. It reminds me of Maestra's "poisonous" colored polishes (nick name for her collection of green polishes).