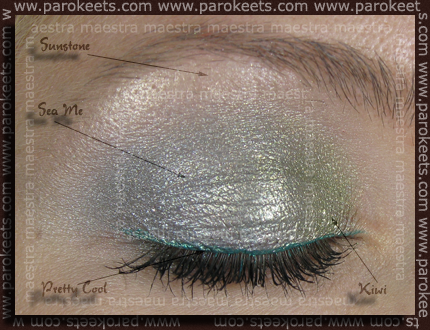 Eyeshadows Gosh: Sunstone, Sea Me and Kiwi.
Eyeliners Essence – Glam Metal – Pretty Cool and Gosh – Golden Moss.
I know it's nothing special. Just a soft everyday MU. I'm beginning to like liquid eyeliners. I know, I'm totally behind. And Essence eyeliners are great. The pigmentation is good, the brush is OK and they stay in place like forever. Great and for a good price. No complaints from me. Do you maybe have some complaints about Essence liquid eyeliners?