Over the time I collected several of Essence eyeshadows. Today I'll show you the ones that I use the most.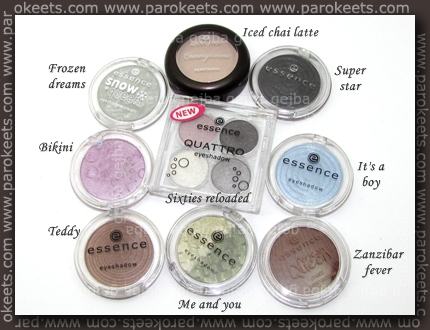 Frozen Dreams is silver cream eyeshadow I mostly use as a base (over TFI of-course ) for night time MU since it's quite shimmery.
Zanzibar Fever is lovely almost matte brown eyeshadow, while Teddy is brown with more shimmer. Lighter part of Me And You, Sixties Reloaded, Bikini, Iched Chai Latte and It's a boy I use as highlighters.
Super Star was one of those impulsive buys, but it ended up as most used Essence eyeshadows in my collection. It's great for blending and deepening the crease.
Today I used: Sixties reloaded četvorček, Super Star and Iched Chai Latte eyeshadow.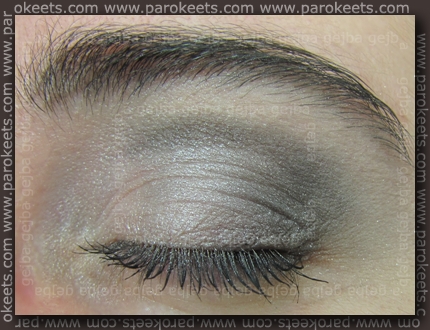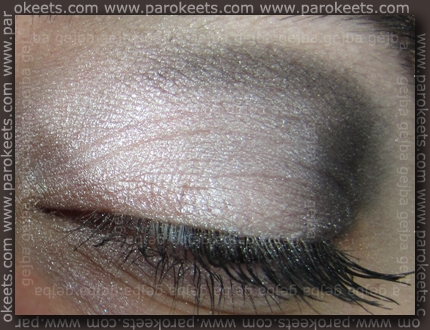 Last prize went to one of our Facebook fans. Today the lucky winner is 150th registered via Google Friend Connect.
Conratulation, shaim!
She'll get Essence package with: Illuminate! highlighter, Express dry spray, Glossy lipbalm mango and Pro White rose polish contributed by Essence and Dominur.
If you wish to claim you prize, ples send us you address at blog

parokeets.com.