This spring Sweetscents prepared for us seven new shades. Some of them are completely new, while others are making reappearance in one form or the other.
Meet the spring shades.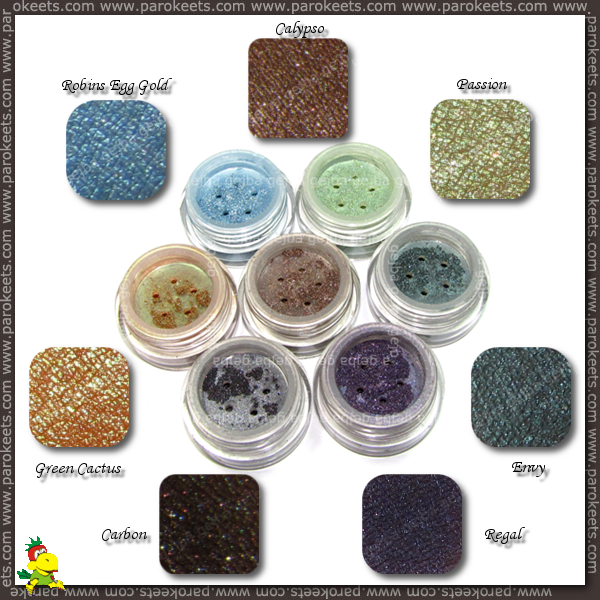 I'm Sweetscents fan, so you can imagine that I have lots of their eyeshadows already in my collection. But I'm always really excited about new shades.
Together with Maestra, we compiled the list of similar shades.
I did all of the swatches over CS Eye Poxy primer.
Regal is pretty deep purple color. The closest match I could find is Dark Wine Shimmer. But they're not that similar that I don't have to have both shades.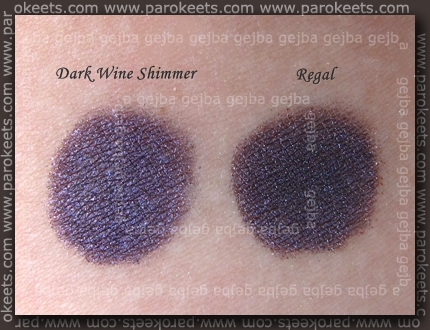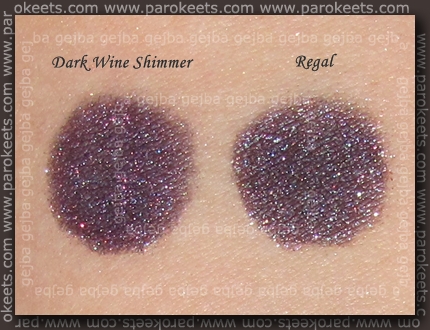 Passion is very lively yellow-green color with multicolored shimmer. I compared it with Lime and Kentempt shades. If I only speak about color – Passion is the winner in my book, but if I take into the account structure then Kentempt wins. Kentempt has one of those silky structures I just love.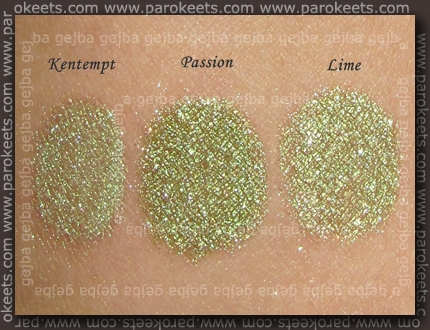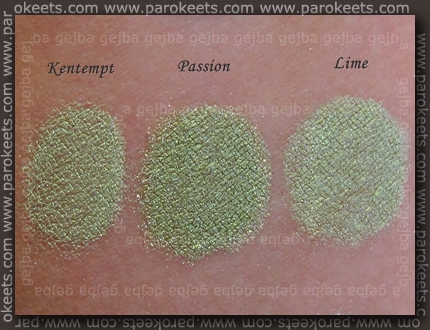 I confess – I'm addicted to Sweetscents eyeshadows. Prof? I have three Robins Egg shades in my collection. The middle Robins Egg Gold is the newest shade and is prettiest of the bunch if you ask me. I just love the blue hue.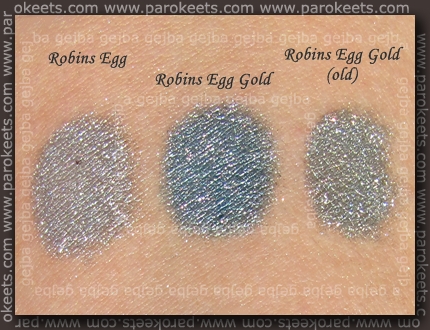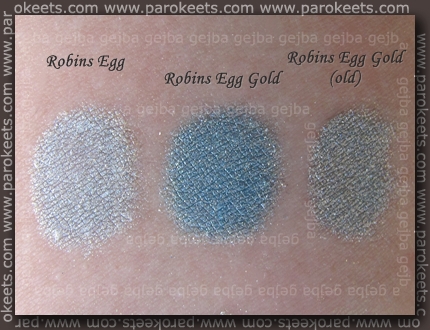 Calypso too has a namesake in my collection. Both eyeshadows are brown, but they have different structure and tint. New Calypso is more finely milled, so I'll probably use it more often.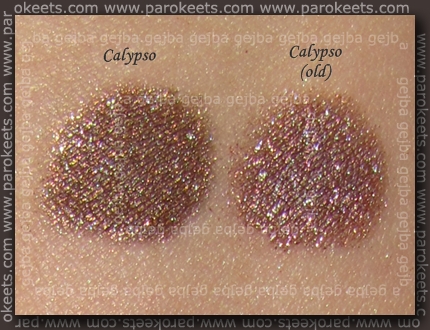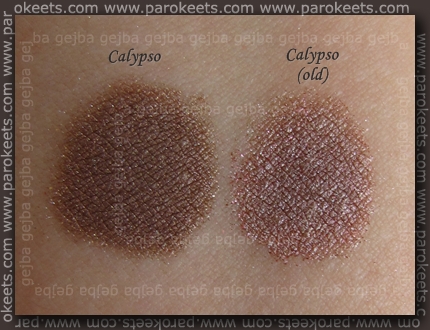 Green Cactus is one the more colorful new shades. It looks similar to Sunset, but with orange base. I had trouble with using Sunset eyeshadow until Maestra suggested that I pair it with very dark (black) base. It worked as a charm. I got the most amazing deep green color. I tried to take photo of Green Cactus over black base, but the only thing I got were crappy pictures. If I ever manage to make a good photo, I'll show it to you.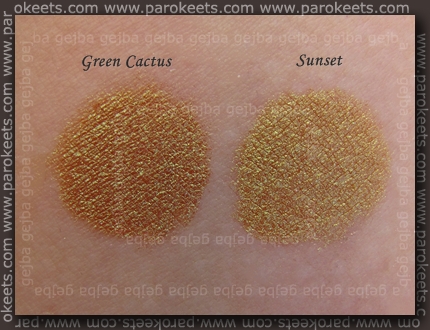 Envy belongs in darker group with it deep green color. I compared it with Fancy eyeshadow.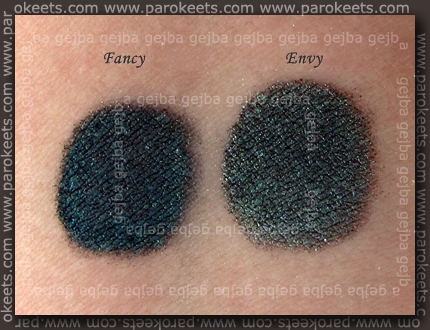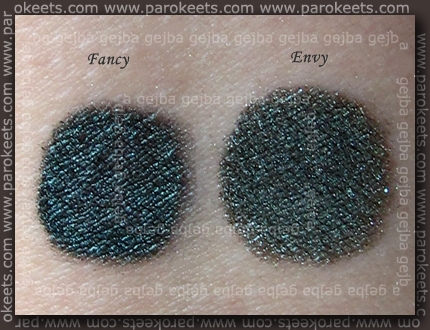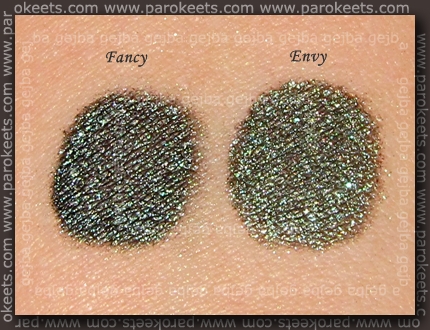 For the end – my favorite eyeshadow … Carbon. I can't really place it in spring colors, but this brown base with gorgeous shimmer goes well with rest of the shades.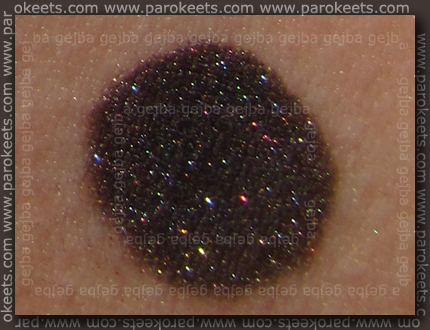 Maestra made beautiful MU with new and old shades.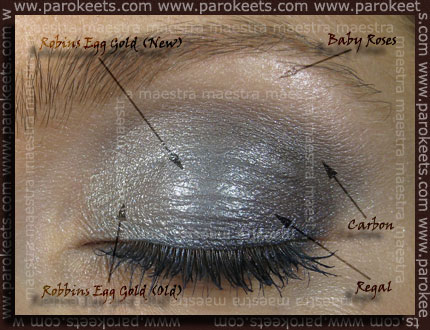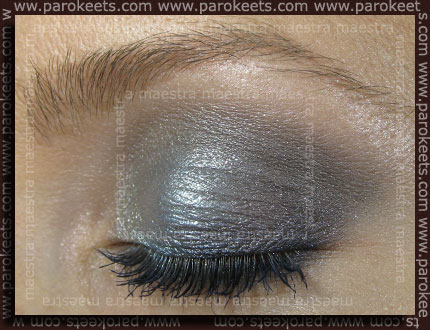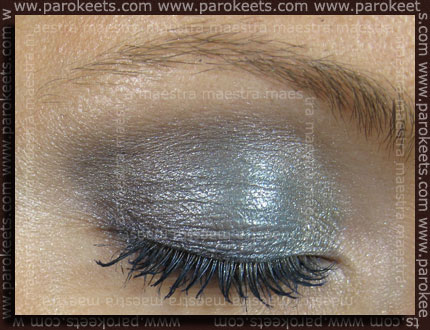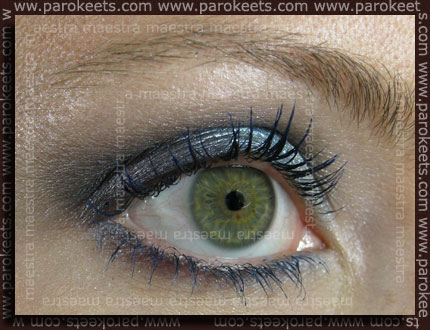 I think these shades will be part of the Easter LE edition.
For all of you familiar with safecosmetic.org – Sweetscents is now signer of the campaign. Even though in my opinion Sweetscents followed those guidelines in the past too, it's officially on paper now.
So – which shade is your must have?