Quick post with ancient photos. Good thing that I write down my observations immediately … otherwise I'm not sure what would I remember about polish I wore a year ago. :D
Flormar Plus Quartz 060 was not very memorable polish for me – coolish violet color, streaky … I used 2 coats and added the third one on my middle finger. With every extra layer colors becomes deeper and more on the violet side (you start with pinkish violet color).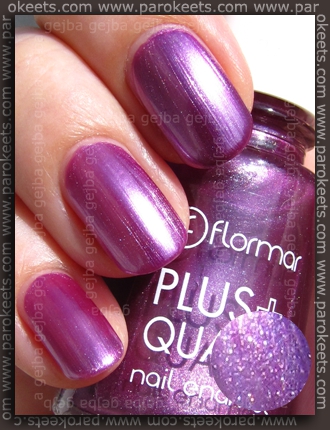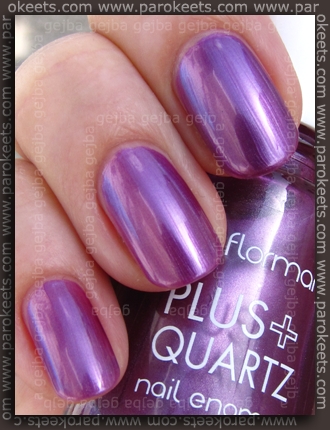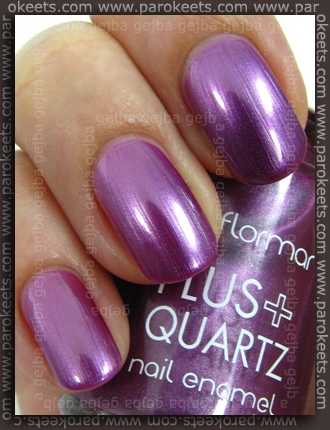 How do you like Flormar Plus Quartz 060?