Gejba brought me five Kiko polishes yesterday. Yay!!! Thank you Gejba! Of course I had to play with them immediately. This is the end result. Gejba, the background is especially for you. ;)
And here's a swatch of Kiko – 349. It's a beautiful light olive green.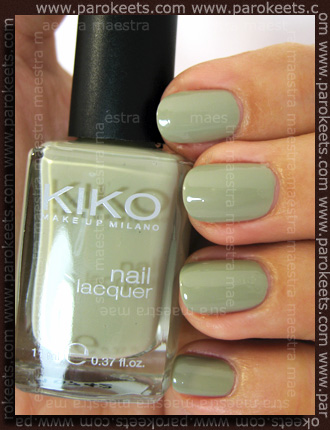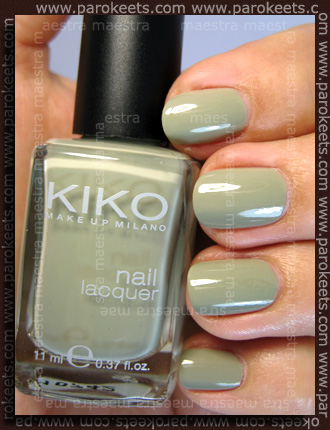 What's on your nails today?