Wow, it's hot outside. It's sunny and hot. I like summer and sun and everything but a bit of rain wouldn't hurt at the moment. Isn't it funny how we always complain about weather? It's never just right. It could always be … a bit better, right? But today's post isn't about the weather, it's about my manicure of the day. I haven't posted NOTD in a long time and in a long time I haven't bothered to do more than just paint my nails with one color. My Konad plates have been collecting dust for quite some time now. I just didn't feel like stamping or doing nail art. I even didn't paint my nails regularly. Nail polish depression? Maybe. Well … today I felt inspired to do a bit more than just paint my nails. While browsing the net, I stumbled across this beautiful manicure and was inspired to do something similar, but not the same thing, because I don't want to copy things. I always want to do something that is "mine" and a bit different. So I started browsing through my stash of nail polishes. While searching for some fun holographic polishes I came across this beautiful sheer duochrome – Sally Hansen's Nail Prisms – Garnet Lapis. And I knew that I had to play with it. And I knew exactly what I wanted to do. I just hoped it would work.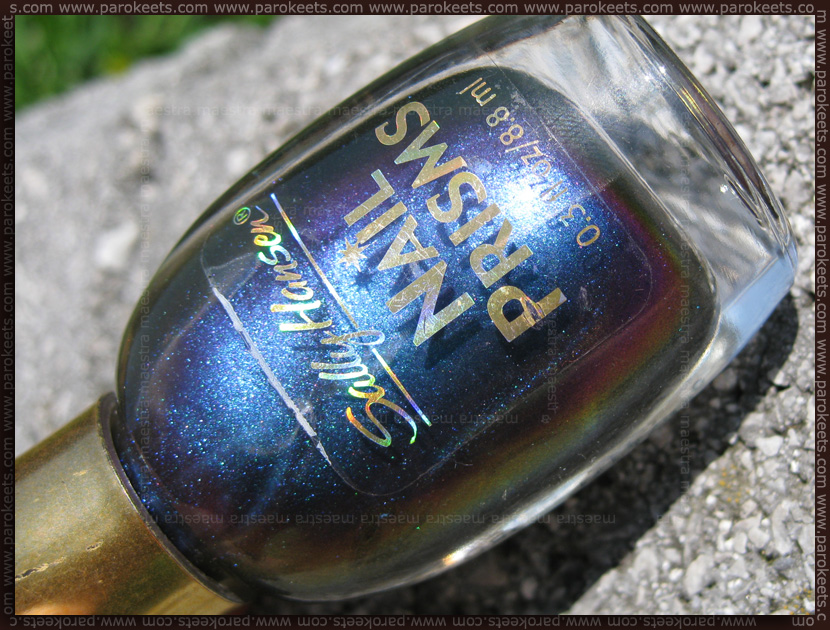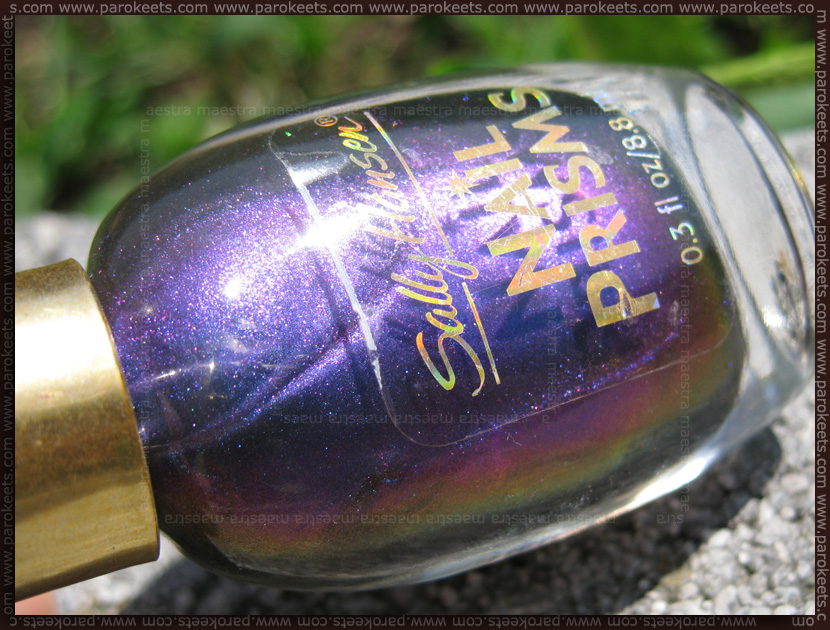 I started with one coat of Color Club – Wild At Heart, which is a beautiful deep holographic purple. (The photo below is an old photo.)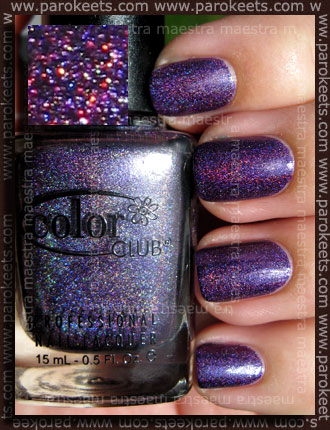 After a couple of minutes, I added a thin coat of Sally Hansen Nail Prisms – Garnet Lapis and hoped that it was sheer enough that the holographic effect and the duochrome effect are going to be visible (at the same time). OMG, I was right! It turned out exactly as I hoped it would! I hope you don't mind that I included tons of photos … Click to enlarge them. ;)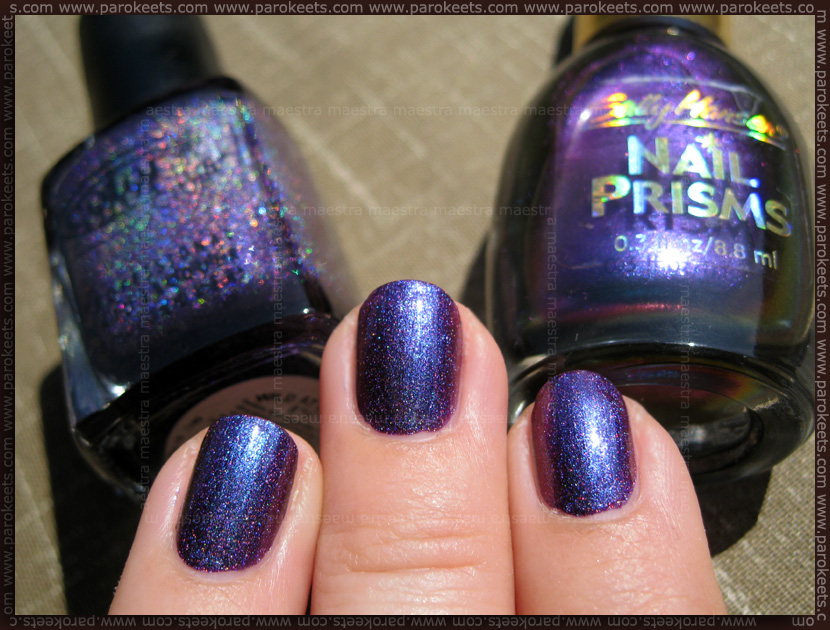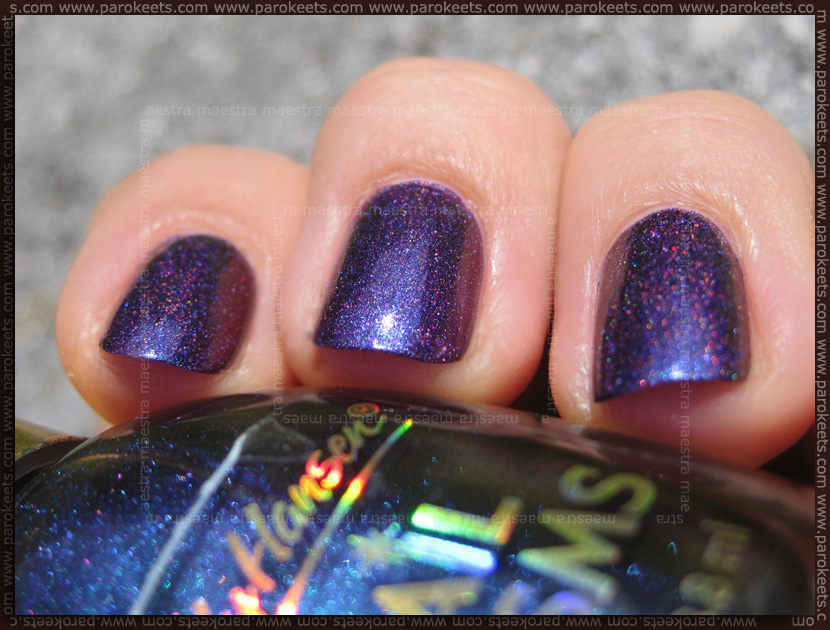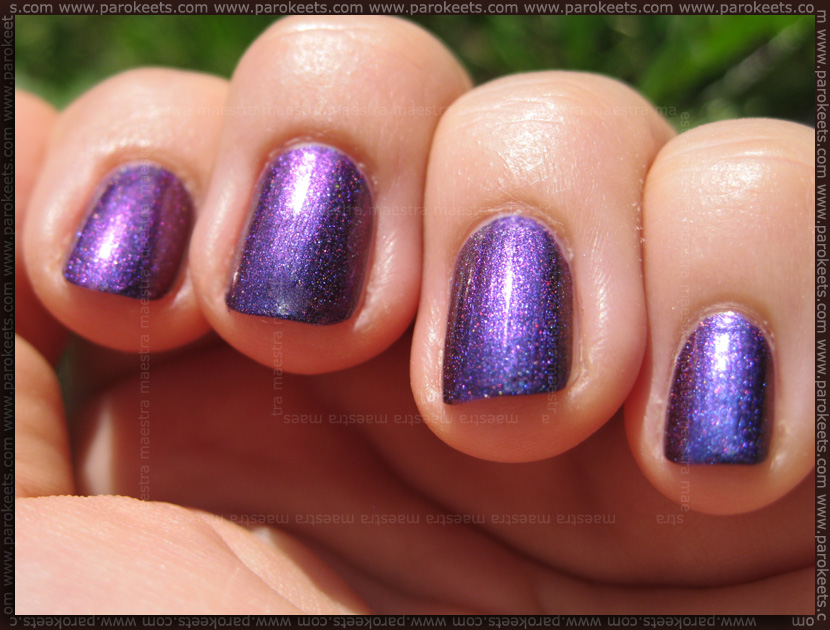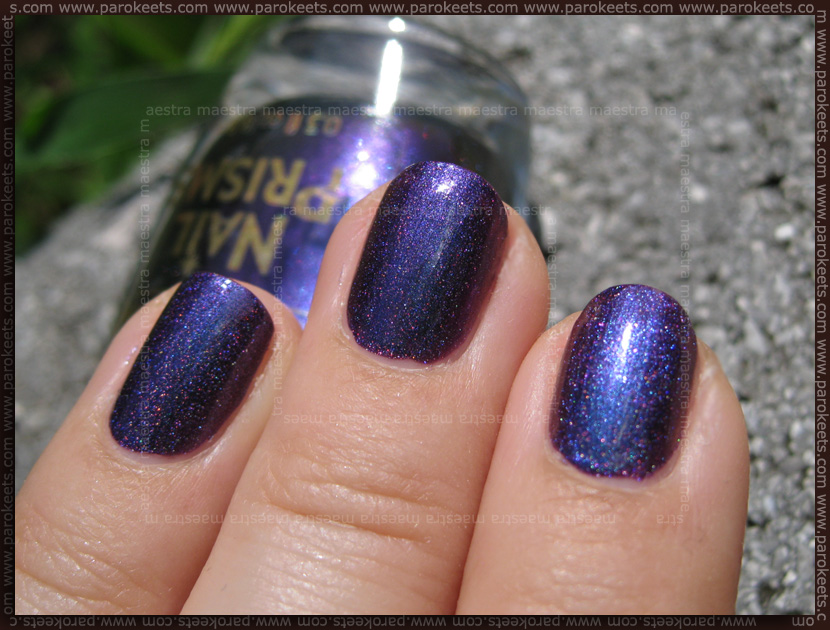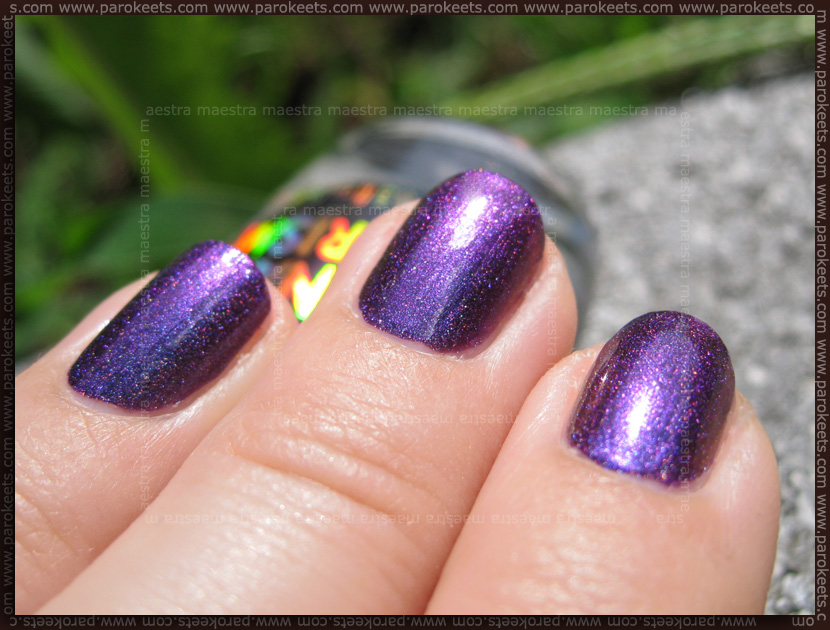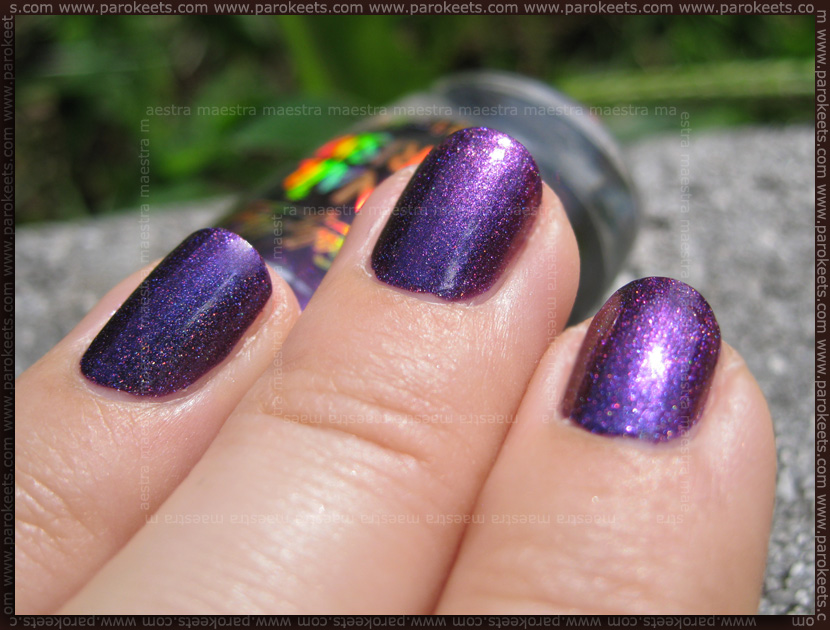 In the shade …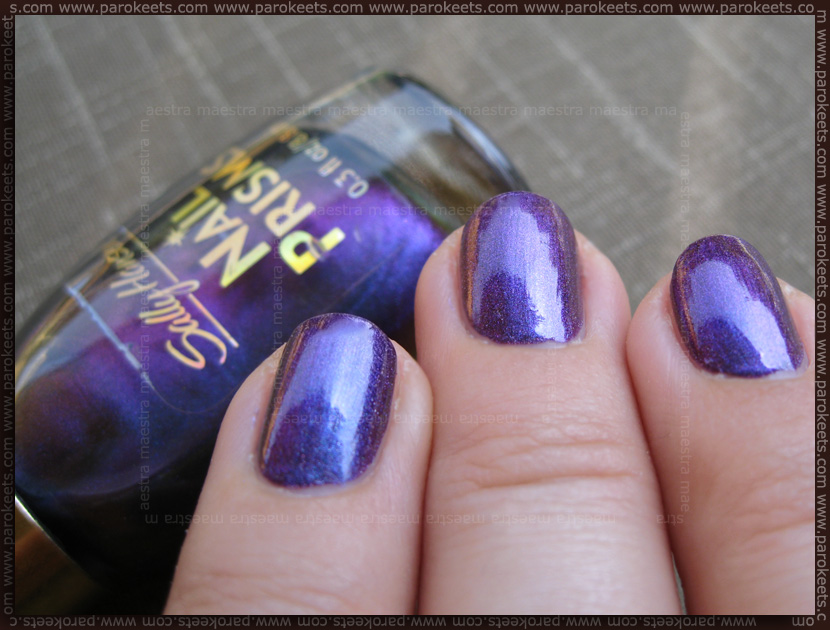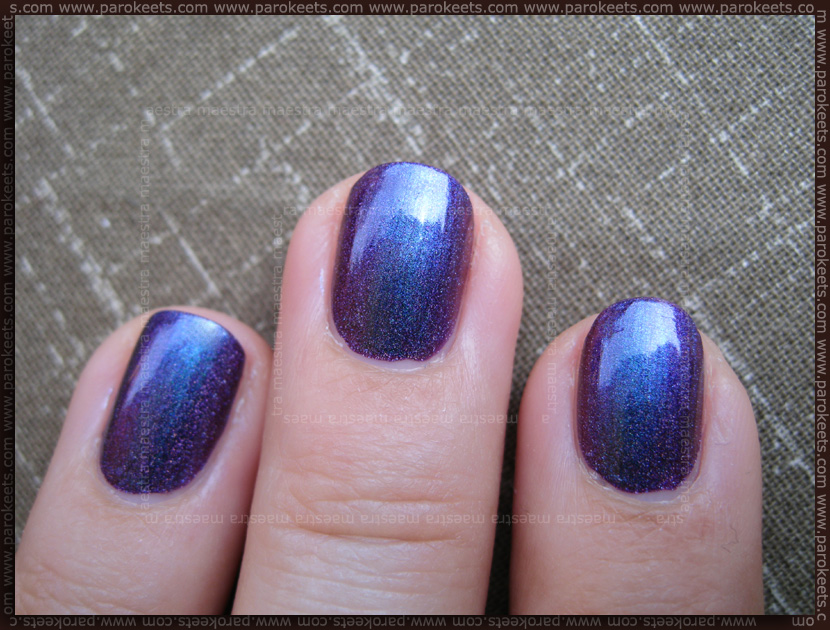 Now I want to do more cool layering combinations. Please tell me what are your favorite layering combinations, so I get some awesome ideas from my readers! Thank you in advance!