I don't have love relationship with OPI nail polishes, but every once in a while they release either collection or individual shade that looks interesting and I have to get it.
OPI Germany collection is one of the most eye-catching "fall" LE's for me – red, purples, blue … and I like Germany so it has a little bit of emotional note as well. You know me – if I can, I'll buy minis … even if they're one of tiniest out there … so I went for Ger-minis set.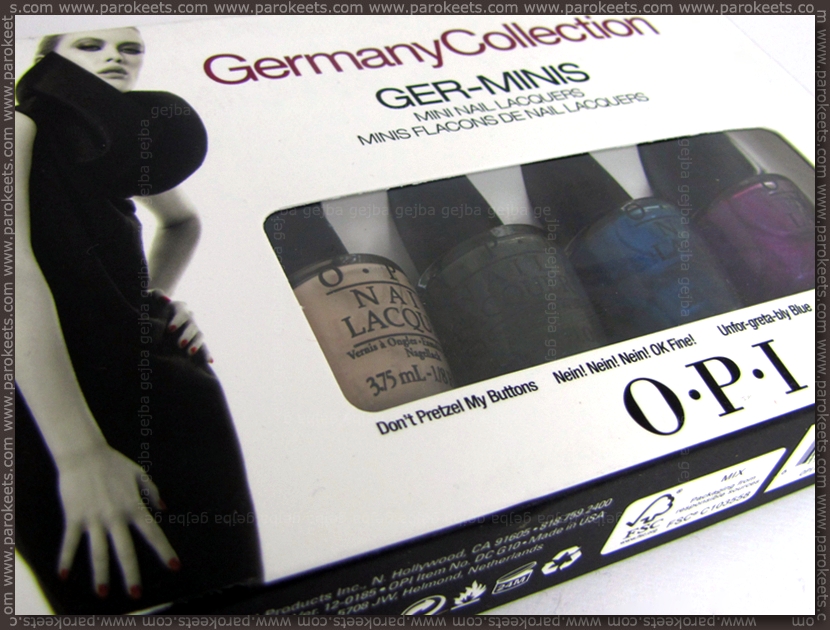 None of the nail polishes in Ger-minis set sucked and I can't say that I disliked any of them, but as shocking as this sounds (coming from my mouth), the only shade I would consider buying full size is Don't Pretzel My Buttons. I did not like how it looked in the bottle, nor on nail whee, but majority of the time it looks great on my nails. It's very light, but still does not wash out my skin, application was OK, 2 coats are enough for even coverage … If you see 10 very different swatches on-line it's partly because because it's *bip* to photograph and partly because it actually changes color a lot.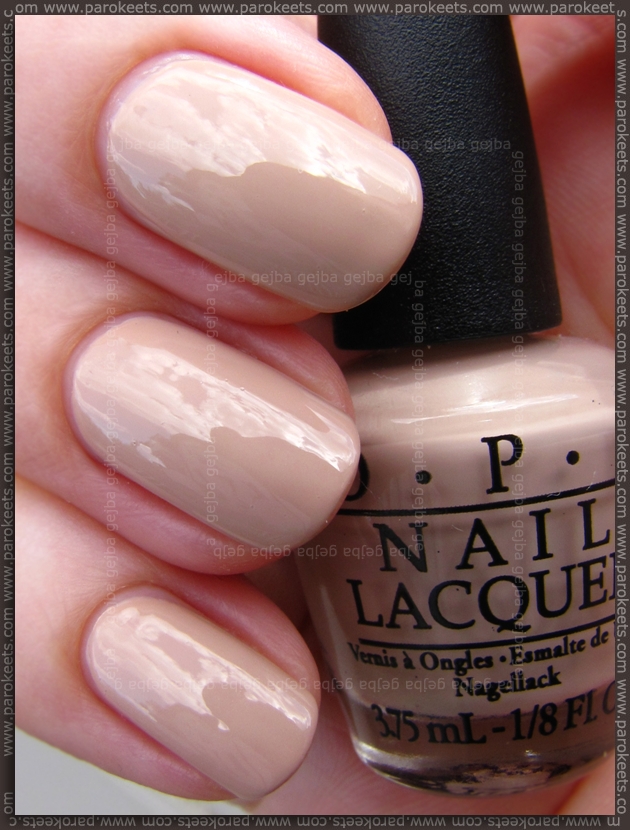 I have 2 second favorites. :D Nein! Nein! Nein! OK Fine! is charming with it's dark green-gray creme formula and easy application, but Unfor-greta-bly Blue is metal blue with slight turquoise tendencies. But with all the other colors in my collection, I'll be satisfied with mini version of both shades.
My least favorite is the one I thought will be my darling – Suzi & the 7 Düsseldorfs. I'm guessing it's little bit to blue for me as it really is pretty shade and I lately love this kind of cool/warm shimmer combos. It also gets minus for slightly uneven application.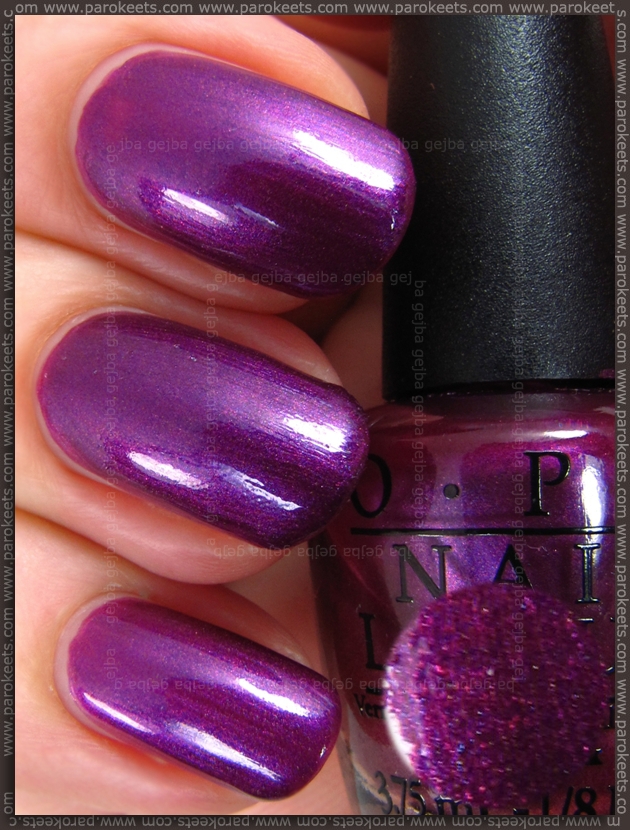 Video review:
I ordered my set from eBay and paid 15$ with shipping for 4 3,75ml (1/8 fl.oz.) nail polishes.