Tretji del serije Sweetscents bo posvečen trojčku Metallics, ki ga sestavljajo tri rjave senčke.
Najsvetlejša senčka je Metallic Pearl, ki ima svetlorjavo osnovo. Pri suhem nanosu se senčka skoraj stopi z barvo kože (opazen je le prevladujoče zlat šimer), medtem ko pri mokrem nanosu pride do izraza bolj bakreno-rjava barva.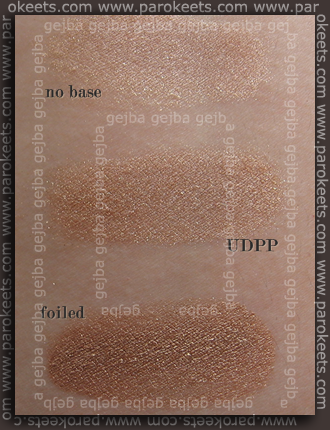 Edge ima zelo podoben šimer kot Metallic Pearl – s tem, da je osnova veliko bolj pigmentirane temnejše rjave barve. Gre za čudovito rjavo senčko, ki se pri meni uvrstila na "must have" seznam.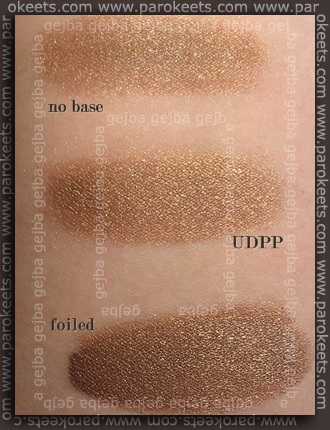 Zadnja senčka v kompletu je Natural Suntan Bronze. Gre za zelo fino mleto senčko podobne strukture kot Egyptian Desert s to razliko, da je pri Natural Suntan Bronze bolj opazno spreminjanje barve.  Odvisno od svetlobe, se senčka preseva iz rjave v bakreno-zlato barvo. To je bila ena izmed tistih senčk, pri kateri sem imela največ problemov. Zelo težko je bilo ujeti v objektiv rjavo-bakreno osnovo – ves čas je v ospredje prihajala zlata barva.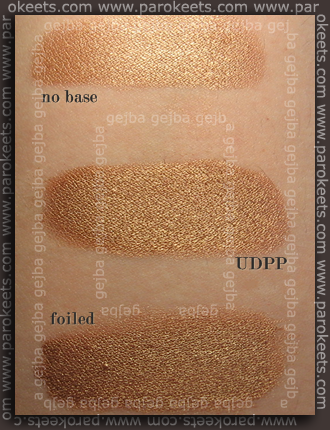 Tokrat nam je Maestra pripravila bolj "nežen" make-up. Uporabila je Metallic Pearl iz kompleta Metallics.