OPI je za pomlad/poletje 2009 izdal kolekcijo z imenom South Beach. Kolekcija vsebuje 12 odtenkov. Iz fotografij, ki sem jih do sedaj videla, izgledajo skoraj vsi čudovito! Za začetek sem zase izbrala kar komplet minijev, kateremu so nadeli ime Teeny Bikinis.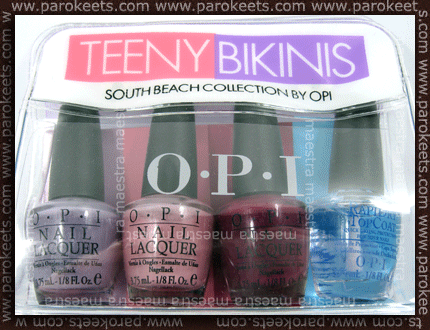 V kompletu so 4 stekleničke po 3,75ml, ki nimajo ProWide čopiča, ampak navaden okrogel čopič, s katerim se da dobro manevrirati. Od leve proti desni: Out Done In Deco, Suzi & the Lifeguard, Overexposed in South Beach in RapiDry Top Coat.
Out Done In Deco je čudovit lila krem odtenek. Sprva nisem bila prepričana, ali mi je všeč na mojih nohtih ali ne, a bolj ko sem ga gledala, bolj mi je bil všeč. Poseben svež odtenek. Pri nanašanju nisem imela nobenih težav. Dovolj sta bila dva nanosa.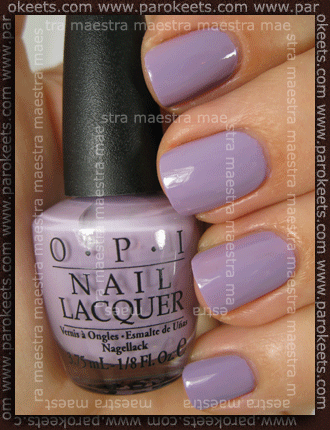 Suzi & the Lifeguard je izredno lep nežno roza odtenek z roza in srebrnim drobnim šimrom. Tudi pri tem odtenku nisem imela težav z nanašanjem. Za popolno prekrivnost sem potrebovala tri nanose. To je verjetno najlepši nežno roza odtenek v moji zbirki. Resnično mi je všeč!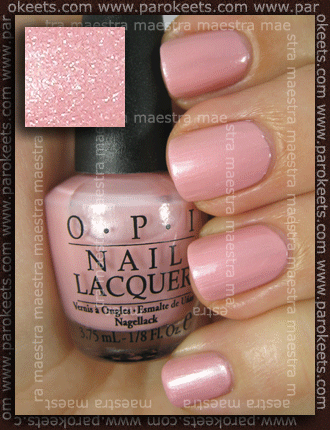 Overexposed In South Beach je pa zame razočaranje. Pri nanašanju sem imela velike težave, saj se lak ni lepo razporedil po nohtu. Prvi nanos je bil izredno lisast in neenakomeren, drugi nanos je sicer nekoliko omilil prvi nanos, a potreben je bil še tretji nanos za enakomeren nanos.  A na moje ponovno razočaranje površina sploh ni bila gladka.  Ponekod so bili spodaj mehurčki, ponekod "hribčki". Dodala sem še eno plast nadlaka RapiDry, ki površine ni zgladil oziroma izravnal. Tudi pretirano hitrosušeč ni. Zaenkrat je to moj NOTD. Ne vem, kako dolgo bom lahko zdržala s takšno manikuro. Odtenek je sicer lep temen magenta vijoličen z zelo diskretnim vijoličnim in modrim šimrom.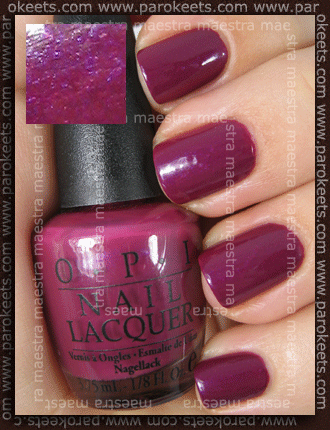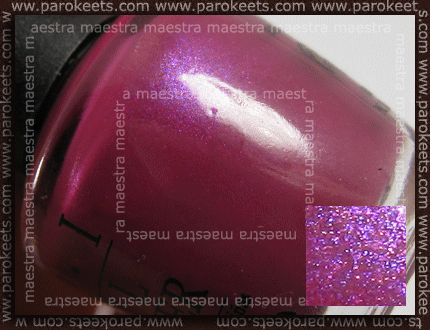 Resnično ne vem, ali je kaj narobe z mojo stekleničko ali je morda prišlo do kakšne reakcije s podlakom. Vsekakor bom poskusila znova in ponovno poročala.
V splošnem sem nad vsemi tremi odtenki izredno zadovoljna in že razmišljam, da bi naročila še kakšen odtenek iz South Beach kolekcije.