Danes je za menoj zelo uspešen nakupovalni dan. Končno sem uspela najti veliko zanimivih lakov za nohte. In veliko sem jih tudi nakupila. 
Utrinki…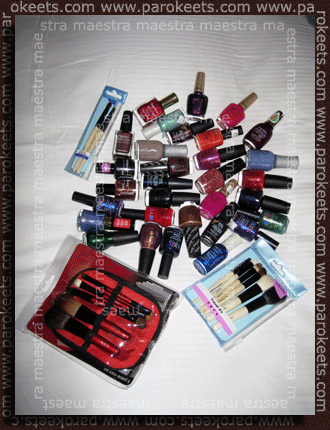 Kupila sem tudi nekaj čopičov za nanašanje ličil. Predvsem so me zanimali ugodni potovalni seti. Kupila sem dva različna seta. Prvi vtisi so dobri. Čopiči izgledajo zelo uporabni, le ročaji so zelo slabi, saj so se nekateri kar odlepili. To se da seveda popraviti. Upam, da bodo vsaj dlačice ostale na svojem mestu.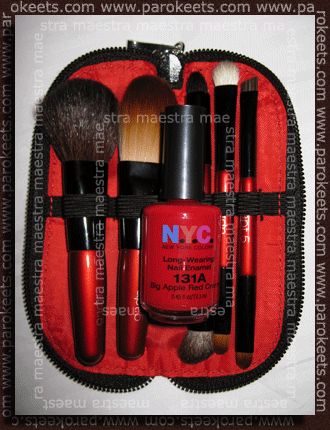 Za primerjavo je na fotografiji zraven še lak za nohte znamke N.Y.C. v odtenku Big Apple Red Creme.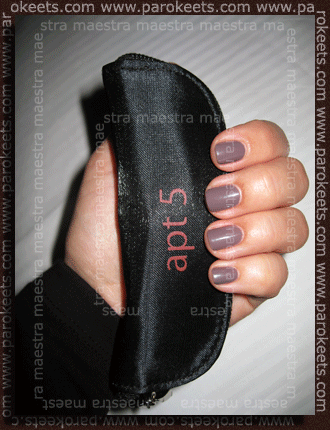 Čopiči se lepo pospravijo in torbica je resnično majhna, kar je super za prenašanje. Za primerjavo je na fotografiji še moja dlan. Na nohtih je lak znamke Sephora by OPI v odtenku Metro Chic.
In še čopiči znamke Essence Of Beauty.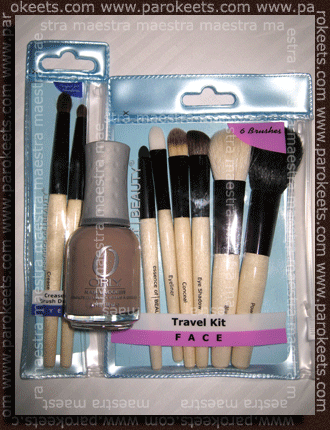 Levo je set dveh različno velikih čopičev za "crease", desno pa potovalni set. Za primerjavo je na fotografiji zraven še lak znamke Orly v odtenku Country Club Khaki.
Toliko za danes… imejte se lepo in pazite se gripe!