Uau… Ti odtenki tako žarijo, da kar oči bolijo. Naravnost fantastični za poletje so!
Punchy Pink je čudovit neon roza odtenek. In tale je res pravi "marker" roza odtenek.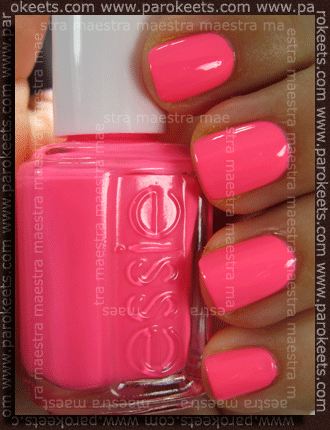 Flirty Fuchsia je neon roza odtenek, s pridihom fuksije.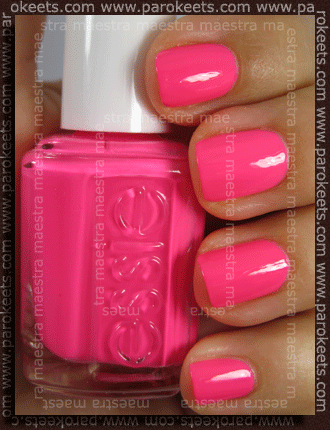 Odtenka Flirty Fuchsia in Punchy Pink sta res podobna, a sta si vseeno dovolj različna, da imate oba. Primerjava…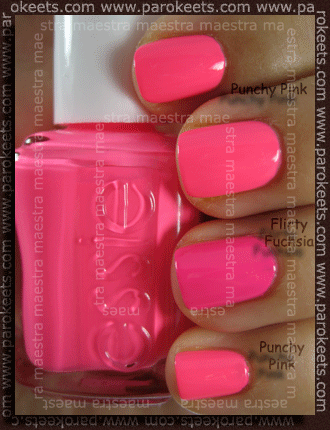 Za konec še Funky Limelight, ki je enostavno neverjeten. Prav presenetil me je, saj sem bila prepričana, da mi ne bo preveč všeč. Vendar je resnično neverjeten. Pravi marker rumen odtenek, ki kar žari.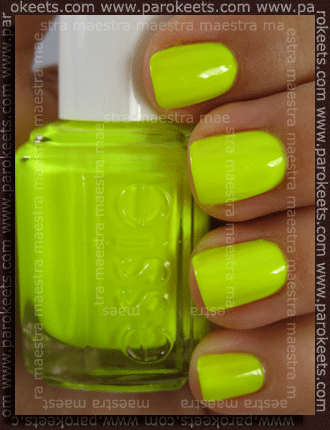 Nanos ni bil ravno poezija. Za roza odtenka sem rabila tri nanose, za "rumenkota" pa štiri in še zmeraj ni perfeket. Mene ne moti, saj so odtenki naravnost fantastični in trije nanosi prav tako niso katastrofa. Sploh če uporabljate hitro sušeč nadlak (npr. Good To Go!, Poshe, Seche Vite, INM Out The Door…).
V kolekciji je še odtenek z imenom Perky Purple, ki ga žal nimam, a zagotovim vam lahko, da je čudovit vijoličen odtenek.
Kaj menite o neon odtenkih? Vroče ali "too much"?