Končno je napočil trenutek, ki ste ga nestrpno pričakovali. Deset fotografij je izbranih.
Sedaj ste na vrsti vi. Na desni strani bloga se nahaja anketa, kjer lahko glasujete za vašo najljubšo fotografijo. Glasujete lahko le enkrat.
Glasovanje se zaključi: 14.7.2009 ob 23.59.
Nagrajenih bo prvih pet fotografij z največ glasovi.
Sledijo izbrane fotografije po abecednem redu "nick-ov":
1. AnJa: Miss Sporty 330, Vollare moder, China Glaze Watermelon Rind.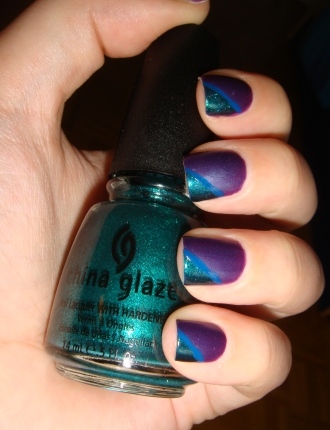 2. bloo: China Glaze Frostbite, Essence Caribbean Sea, Vollare lak z modrimi bleščicami za nail art, neznan bel lak.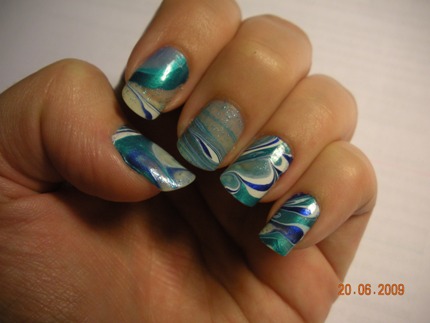 3. bloo: Neznan bel lak, Konad šablona m66 ter Konad laki (zelen, črn, rdeč in roza).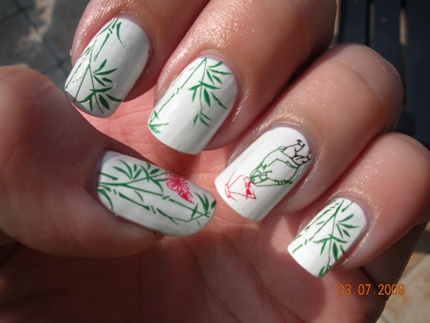 4. BusyBee: Dikla podlak, Revlon 006 Sheer PInk (1 plast), NYX Le Prive (2 in 3 plast), Konad (bel in srebrn lak ter štampiljka in ploščica m50), Essie Good to Go.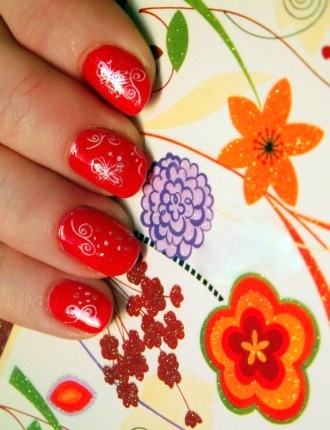 5. Matejcka: Utrjevalec Dikla (1 plast), Gosh Gasoline (4 plasti), nadlak Essie Good to go (1 plast).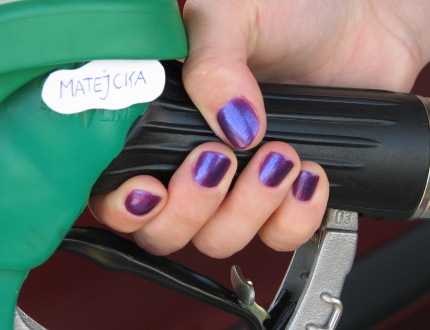 6. Matejcka: Utrjevalec Dikla (1 plast), S-HE quick dry 439 (2 plasti), nadlak Essie Good to go (1 plast), 2 nalepki iz paketka Kiss 3D Tip & Toe Art, na prstancu še 1 plast Essie Good to go.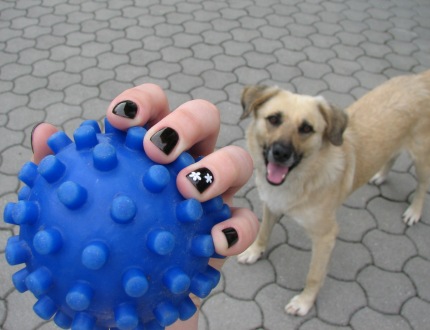 7. N.: Essence Multi Dimension So wanted.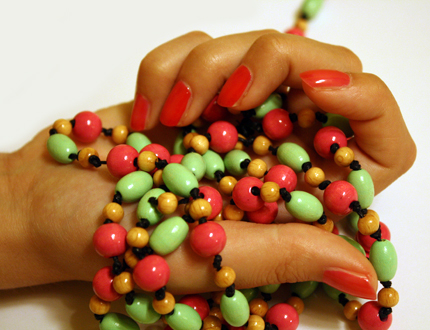 8. Parisky: Essence Show Me Your Feet 05 Flashy Pink (na fotografiji) in Essence colour&go 13 Shocking Blue.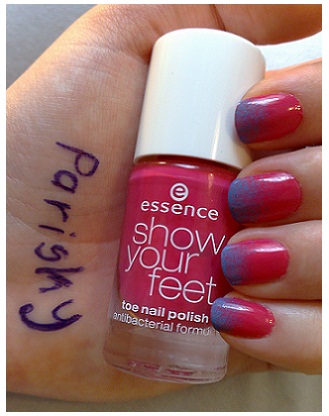 9. Ribica: Essie Red Hot Mama, China Glaze admire, Konad m31.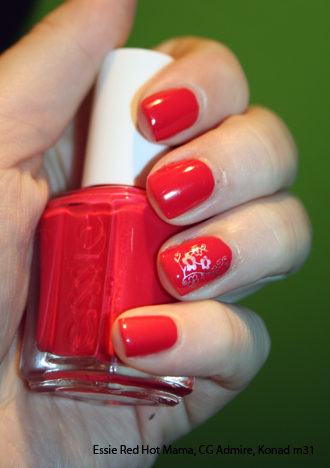 10. Tamara: Essence SYF 01 – Carribean Sea, Essence SYF 02 – Deep Blue Sea, Alessandro French tip whitener nagellack, Essie Good To Go nadlak. Essence Stampy set (bela barva).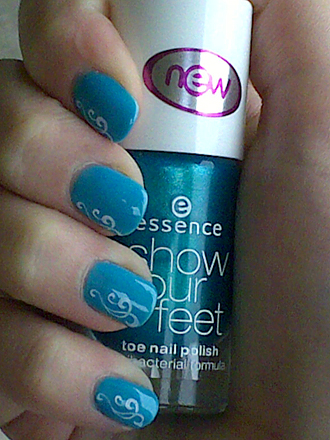 Fotografije so oštevilčene, torej glasujete za "svojo" izbrano številko.
Hvala vsem sodelujočim! Vseh fotografi smo bile zelo vesele in čisto vsaka manikura je bila nekaj posebnega, kar nam dela pri izbiranju seveda ni olajšalo.
Zdaj pa veselo na glasovanje! In povejte vsem svojim prijateljem naj glasujejo.