Letos pa je res že čas, da si kupim nov zimski plašč. V glavo sem si zapičila zeleno barvo. Včeraj sem se odpravila po trgovinah na lov za zelenim zimskim plaščem. Kmalu sem ugotovila, da je še malo zgodaj za kupovanje zimskega plašča.  A rekla sem si: "Bolje prej kot prepozno!" No, zelenega zimskega plašča še nisem našla, ugotovila pa sem, da je letos povsod polno vijolične. Očitno je to (ponovno) barva za jesen in zimo. Mene ne moti. Vijolično imam rada. Dokaz so naslednje fotografije…
Moj včerajšnji "make-up". Uporabila sem raznorazne odtenke mineralnih senčil znamk Sweetscents in Gosh.
Na "waterline-u" sem uporabila svoj nov svinčnik znamke Bourjois. Gre za odtenek 54 Bleu Clinquant iz linije Metallise. Daljši opis o tem svinčniku bom napisala v kratkem.
Manikura, ki je še vedno na mojih nohtih je nastala v več korakih.
Najprej sem nanesla dve plasti modro-vijoličnega laka Claire's D65…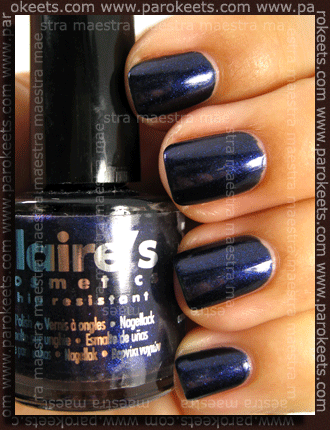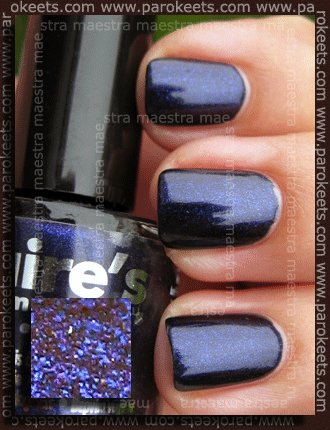 …nato eno plast Claire's B64…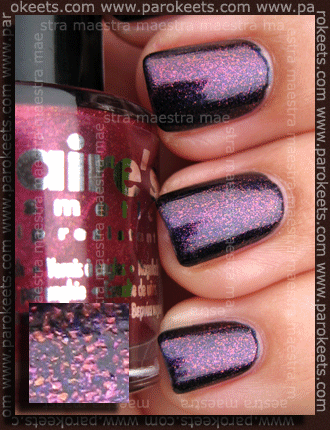 Za konec sem zgornjo kombinacijo še "pokonadirala" z lakom Claire's B76 in Konad IP m21.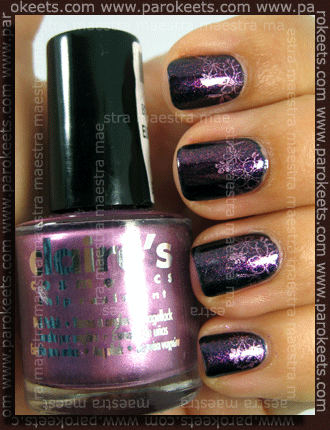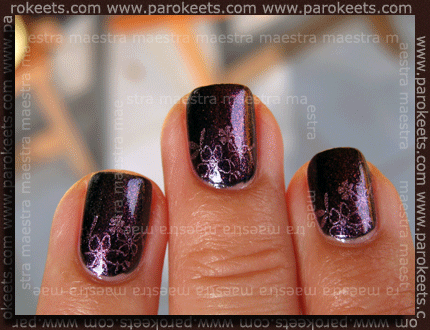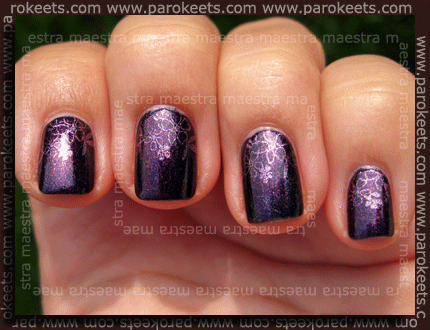 Moj nov ogromen prstan…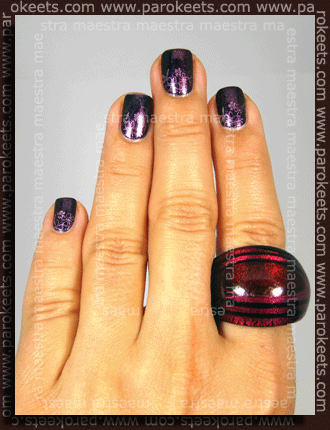 Mamina verižica…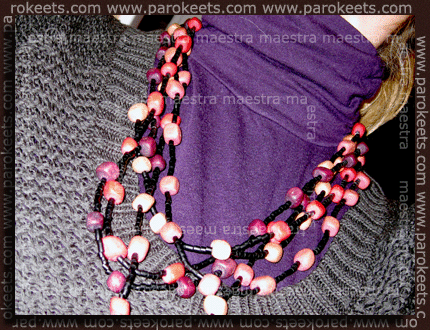 Za konec še bonus fotografija… :D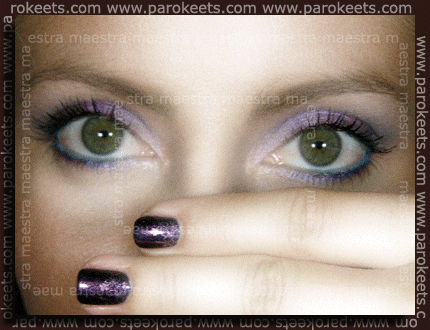 Kako se kaj razumete z vijolično? Ste veseli, da je ponovno "in" za to jesen in zimo? Ali zavijate z očmi?
Naknadno dodano: Ugotavljam, da številke na stekleničkah Claire's lakov ne predstavljajo številke odtenkov, saj imam dva različna odtenka z istima številkama. Kako sovražim to…