Coastal Scents je pred kratkim razširil ponudbo gel linerjev. Osebno me je najbolj pritegnil odtenek Exotic.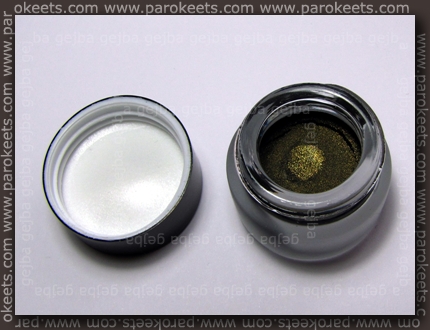 Prijetno sem bila presenečena nad nalepko na dnu stekleničke, ki nam po novem pove ime odtenka. Do sedaj sem morala pri nekaterih odtenkih odpreti pokrovček in pogledati katera barva je notri, kar pri hitrem sušenju gel linerjev ni ravno dobrodošlo.
Exotic me je čisto očaral – olivno zelena osnova nabita z zlatim in zelenim šimrom za nameček pa še dosti večbarvnega šimra.
Kot zanimivost še opis barve s CS strani:
Golden brown with green tones and little shimmers, pearlescent.
Bolj kot gledam moj liner, manj mi je jasno kako so prišli do zlato rjave barve z zelenimi toni.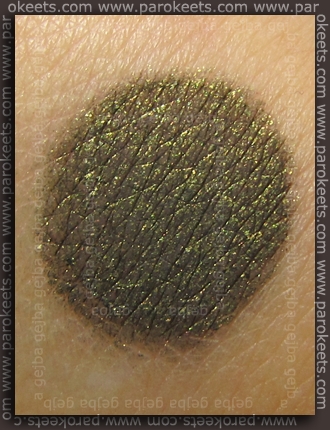 Zelo lepo se nanaša, šimer pa tudi ni moteč. Uporaben je tudi kot baza za ličenje oči.
Do sedaj sem ga samo enkrat uporabila – vendar je bila črta kar dolgo obstojna, odstranjevanje pa je bilo malo bolj težavno kot pri Goshevih svinčnikih.
Minus si je liner prislužil, ker je prišel z razpoko. Upam, da to ni znak, da se bo zelo hitro sušil.
Cena na Coastal Scents strani je okoli 5 EUR + poštnina.