Wagon Trail sam po sebi ni izpolnil mojih pričakovanj, zato sem mu dodala malo "blinga".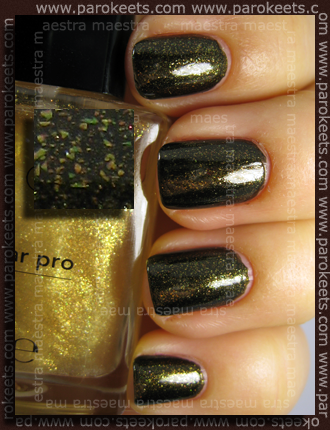 Golden Dream je prozoren lak z zelo drobnimi zlatimi krpicami. Samostojno je zelo prosojen. Idealen je kot nadlak. Na fotografiji je ena plast laka Golden Dream čez Wagon Trail.
Za konec sem manikuro še zmatirala z Essie – Matte About You, ki je resnično fenomenalen mat nadlak. Kupite ga lahko v spletni trgovini Čarodejka, čeprav ga trenutno ne najdem … morda ga trenutno ni na zalogi.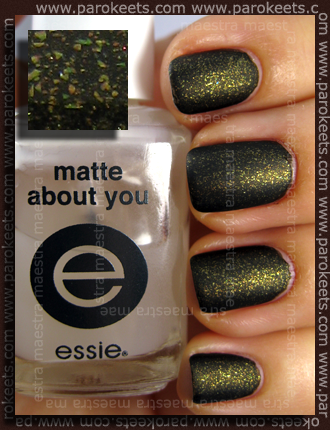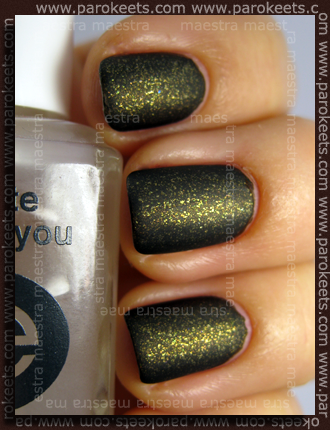 To je to … Šele sedaj sem popolnoma zadovoljna z manikuro.
Kako pa se vam zdi?
Za konec pa še ujemajoč EOTD …