Obožujem letošnje pomladne izdaje. Vse so barvite, da je veselje. Od nove Essence Trend Edition s posrečenim imenom Crazy About Colour, me je najprej pritegnila embalaža.  Pokrovčki lakov, glosov, senčil za oči so čudoviti.
Predstavljam vam vse tri lake.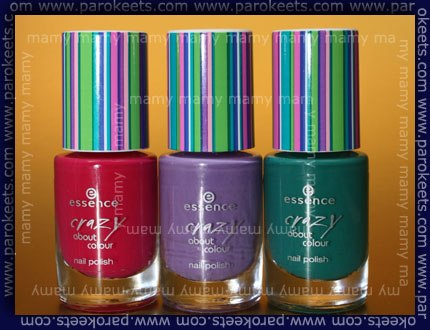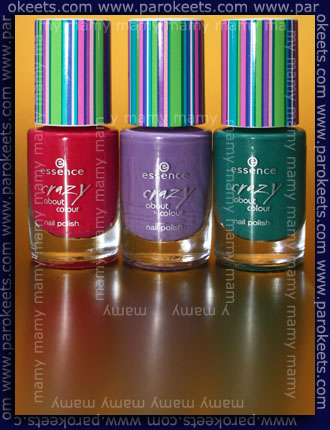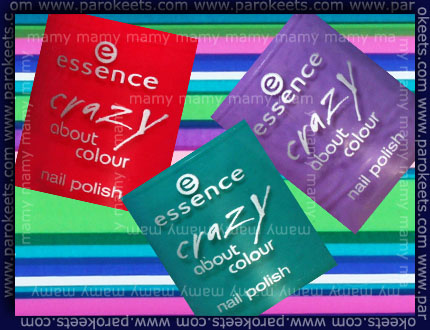 01 Think Pink ni popolnoma roza barve, ampak vleče malenkost na ciklamen odtenek. Lak je kremen, zelo pigmentiran, dva sloja, brez nadlaka. Detajl na fotografiji je posnet na soncu in je najboljši približek realni barvi laki.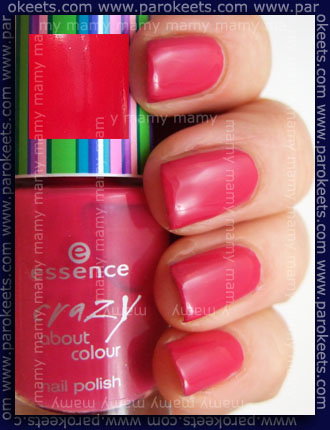 02 Lilac Forever je svetlo vijolična barva, ki se mi zdi preprosto lepa. Ne vem zakaj, ampak teh odtenkov se ne naveličam. Kljub temu, da so si zelo podobni, so mi všeč in imela bi čisto vse. Dva sloja, krem finiš.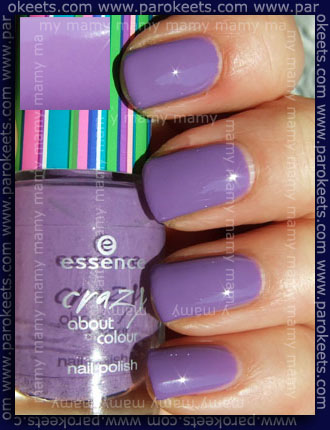 Kako zelo sta si podobna odtenka na spodnji fotografiji, se lahko prepričate same. Za melenkost je The One And Only svetlejši in po konsistenci malo bolj gost od Lilac Forever. Mislim, da je dovolj imeti v svoji zbirki enega od obeh.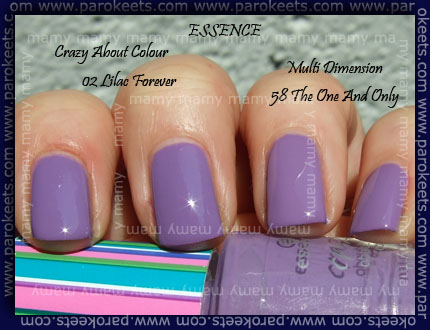 In še zadnji  tretji 03 Crazy Me. Zelo pigmentiran zeleno-moder odtenek, dva sloja, krem finiš.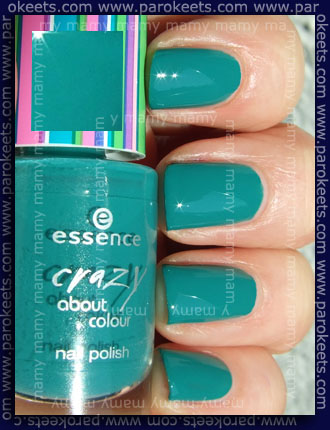 Druge izdelke iz omenjene Trend Edicije poglejte v drogerijah. Na moji listi želja WL je bila še toaletna torbica, a je tako majhna, da me ni premamila.
Če vam je kaj zelo všeč, se podvizajte in si privoščite željeno.