Najprej konadikura narejena z dvema Deborah lakoma …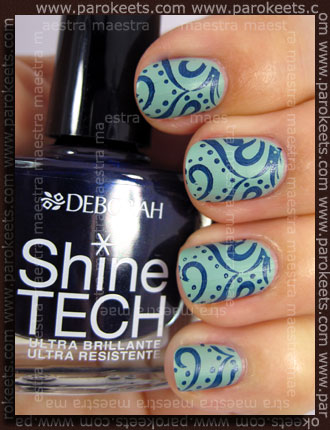 Kombinacija mi ni preveč všeč. Najbrž me moti kombinacija barv. Kaj pa vem … Kako se pa vam zdi?
Z "make up-om" pa sem kar zadovoljna. Nič posebnega. Samo dve mineralni senčili znamke Sweetscents, osvetljevalec, kovinsko črtalo za oči in maskara. To je vse …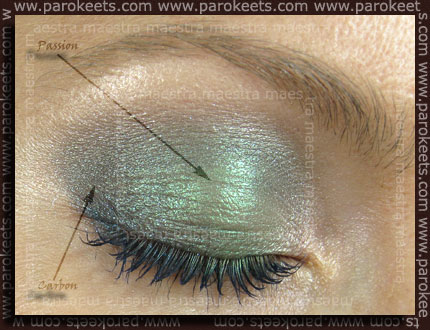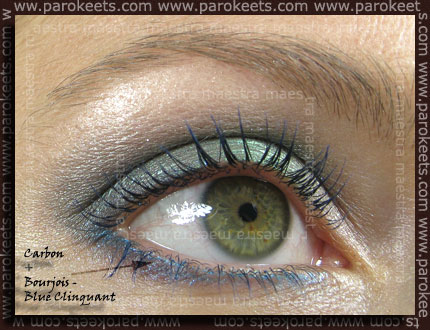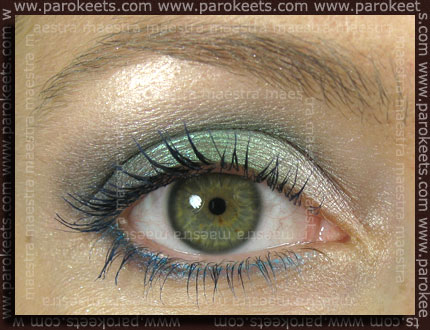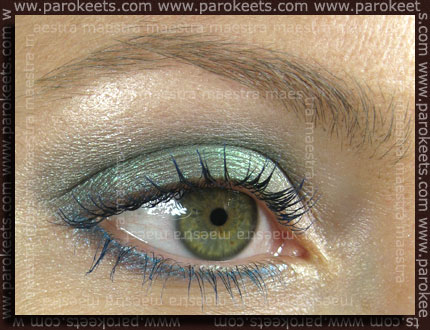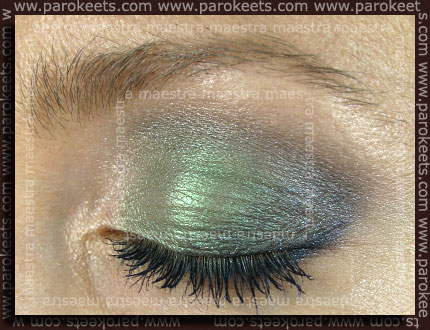 To je seznamček reči, ki sem jih uporabila:
Sweetscents – Passion in Carbon
osvetljevalec – pozabila sem katerega
Bourjois – metallic eyeliner v odtenku 54 Blue Clinquant
maskara MaxFactor – False Lash Effect v odtenku Deep Blue
EOTD in KOTD skupaj na fotografiji …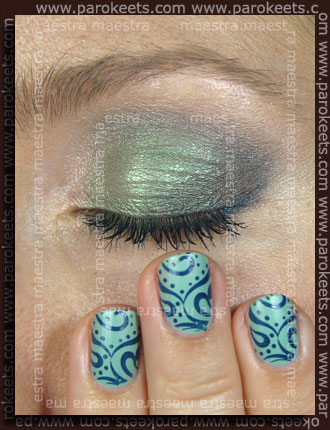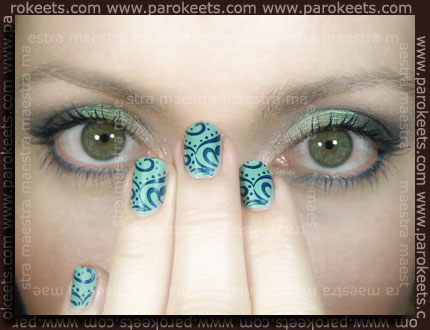 Hvala vsem, ki berete in spremljate naš blog! Še posebna hvala vsem, ki si vzamete čas in napišete kak komentar! Pravi užitek je prebirati vaše komentarje … Pa da vidimo, koliko se jih bo danes nabralo.