Včeraj je amusedPolish v odgovoru na prispevek  When wish list comes true napisala:
oh- a lovely haul, i wish they'd still sell the holo h&m because I was late for that party and only got the gold one
Malo sem pohitela s prispevkom, izkoristila zelo redke sončne žarke in tukaj je prispevek s holografskimi odtenki H&M lakov.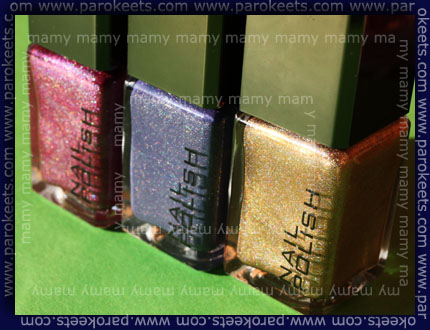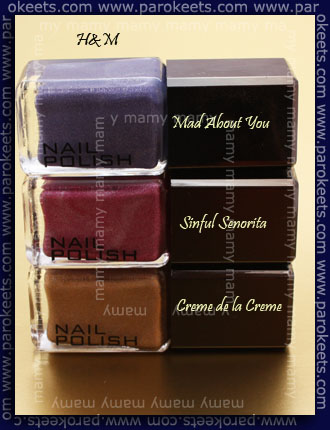 Prvi je prišel na vrsto H&M – Creme de la Creme.  Zlat odtenek, ki se v vsej svoji lepoti pokaže na soncu. Za polno prekrivnost in intenzivnejšo barvo so potrebni trije tanki sloji. Nanos ni težaven, čopič čisto povprečen.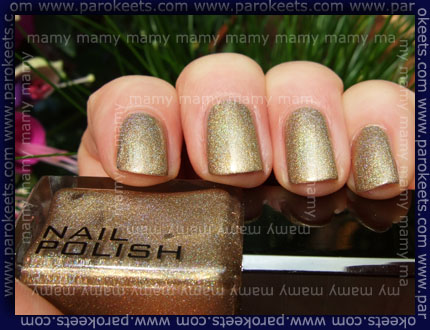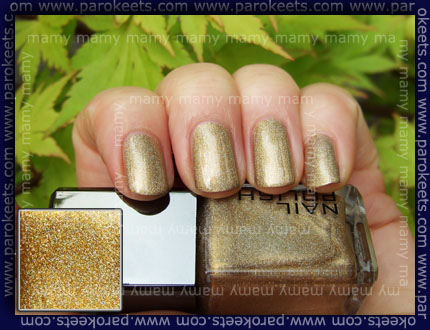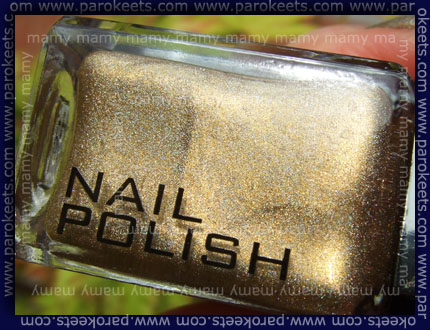 Najbolj me je presenetil H&M – Sinful Senorita. Kakšna popolnost!        Za popolno prekrivnost zadostuje samo en nanos! Intenzivna ciklamna barva se preliva v neštetih mavričnih tonih.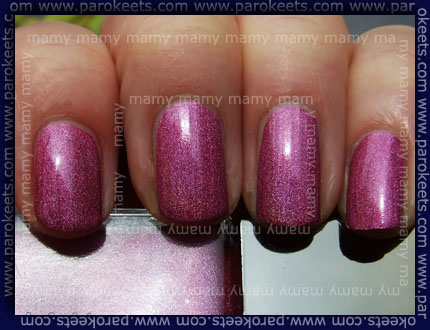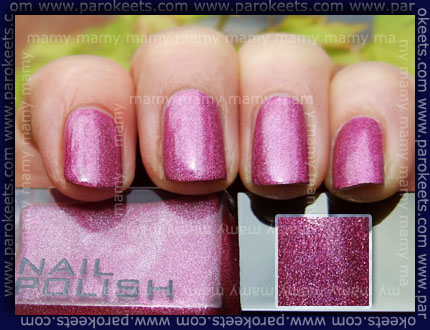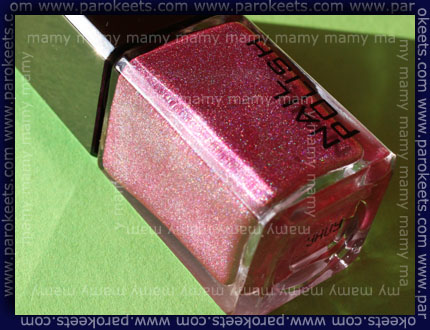 Če je Sinful Senorita popolnoma prekriven že pri prvem nanosu, potem lahko rečem, da je glede tega H&M – Mad About You razčaranje. Obvezni so trije sloji: prvi je voden, drugi nekaj povprečno prekrivnega, šele po tretjem sloju se pokaže pravi obraz laka. Gre za modro – siv – vijoličen odtenek.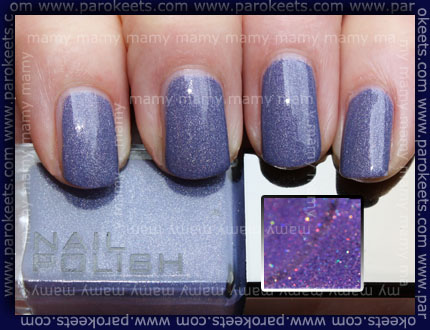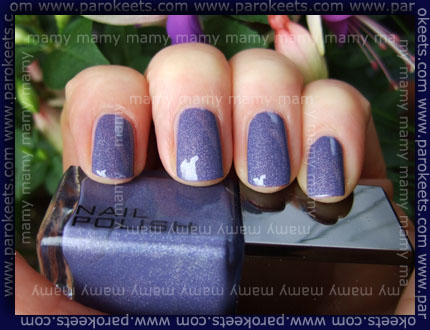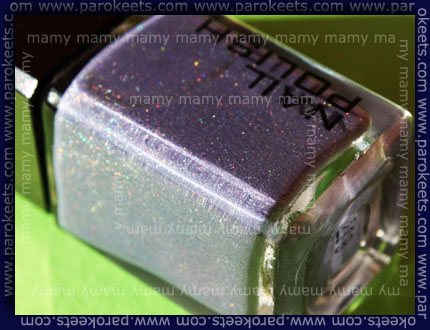 Kakšni se vam zdijo? 
Mene so navdušili. Ne vem, če vse holografske lake odlikuje izredna obstojnost, ali imam samo jaz dobre izkušnje z njimi. 
V nadvse lepi steklenički je 11 ml laka, cena v Nemčiji 4,95€. Ne vem, zakaj jih pri nas H&M ne prodaja. Kaj storiti, da bi jih lahko kupovale tudi pri nas?  S tem vprašanjem se za danes poslavljam od vas. 
Ne še čisto, samo še utrinek današnjega deževnega dne…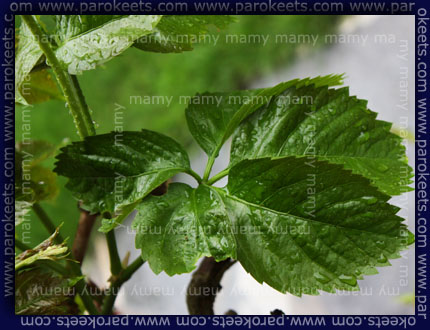 Swatchi za ta prispevek so bili posneti v zelo skopo odmerjenem sončnem intervalu. Zakaj fotografirati holote takrat, ko sije sonce kot za stavo, boste videle v Maestrinem prispevku – morda že jutri. Ne spreglejte ga!