Punce, v Sloveniji imamo H&M lake za nohte!         Končno, vsaj zase lahko rečem, da sem si jih močno želea. Ni jih veliko, dva kompletka po štirje laki, ampak to je šele začetek. In to obetaven začetek.      V komletu so štirje mini laki po 3,2ml / 0,1fl oz.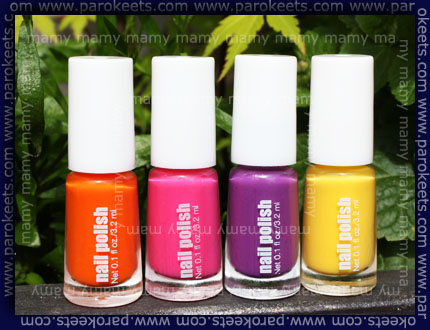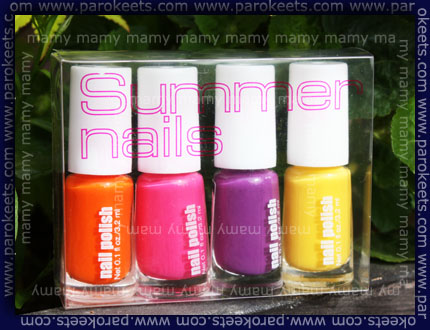 Paketek je res majhen, a čeden, da je kaj. Šele, ko se prišla domov, sem ugotovila, da gre za štiri neončke. Popolno presenečenje. 
Z nanašanjem nisem imela težav, rumen je v treh slojih, vsi ostali v dveh. Poglejte si te barve…
V komletu so: Orange Neon, Pink Neon, Neon Lilac in Neon Yellow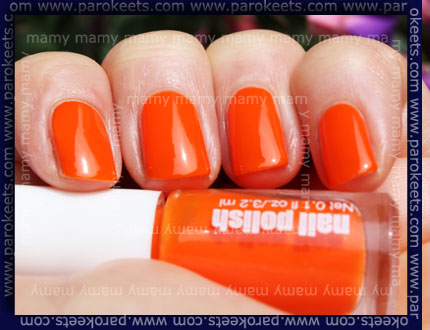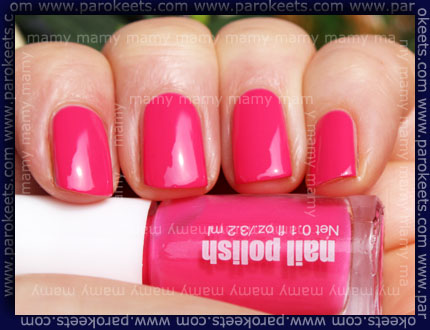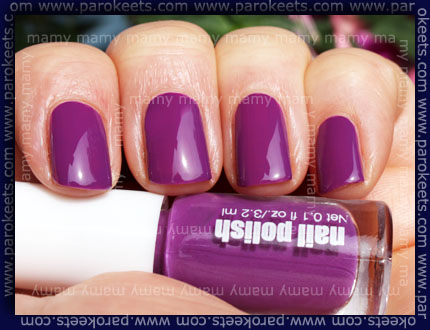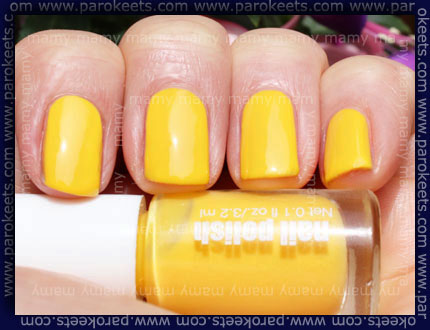 Lepi, lepši, najlepši! Na najvišji stopnički je Pink Neon. Zelo priporočam!
Mene so popolnoma prevzeli. Kaj pa vas? 
Našle jih boste pri blagajnah v H&M trgovinah, dva dni nazaj jih je bilo v Lj na Rudniku še polno. Ampak saj že veste, dobre stvari je treba kupiti takoj.          Cena za komplet štirih lakov je 2,95€. V ponudbi je še en komplet štirih lakov: vijoličen / moder / zelen / bel odtenek.
Podvizajte se, ampak samo še enega pustite zame!